A hopeful update has been released for the new Marvel Studios Disney+ programme centred on Paul Bettany's Vision, who was last seen in WandaVision. The news that everyone's favourite android will be receiving his own Disney+ series in Vision Quest caught fans off guard back in October 2022. Nevertheless, other from the name, not much is known about the project. Another important piece of pertinent information is that Wanda Maximoff (Elizabeth Olsen) "may appear [in the series]," according to the report. This would be her first appearance since her alleged demise in Doctor Strange in the Multiverse of Madness, assuming she doesn't appear in Agatha: Coven of Chaos.
Journalist and business expert Charles Murphy provided an encouraging update about the Disney+ series Vision Quest in recent tweets. Murphy stated that production will start in 2024 and that viewers could "expect characters tied to the Vision." It is encouraging to hear that Vision Quest will start filming in 2019 given that Marvel Studios President Kevin Feige recently stated that the studio's Disney+ series are taking "a slower road."
He added a little bit more detail in response to a perplexed fan's reply:
"I mean it'll have characters that comic book fans might associate with Vision."
Although Murphy's tweets are quite cryptic, they probably refer to the android's family, who were featured in Tom King's 2015 miniseries Vision.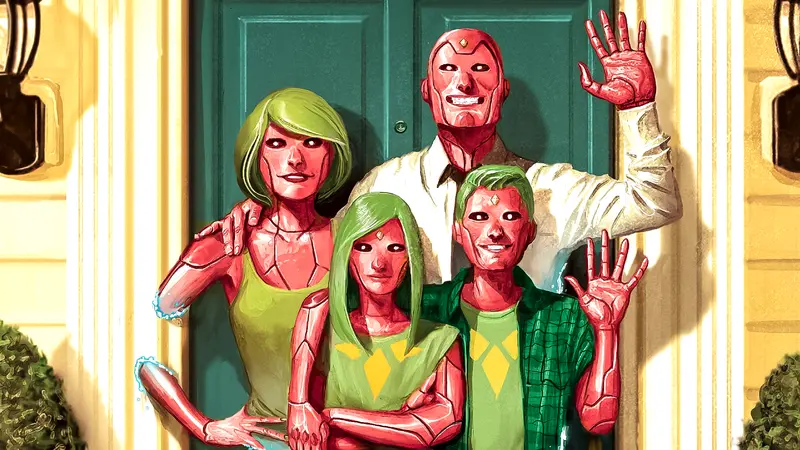 These people are his wife Virginia, his children Vin and Viv, and his dog Sparky. According to a prior speculation, the series would introduce Viv while laying the groundwork for a legitimate Young Avengers project in the future.
It appears that the film company is quite motivated to put Paul Bettany's character back in the game. After all, he just stood up and flew away at the conclusion of WandaVision, leaving no trace of his whereabouts. One significant element in particular stands out when it comes to the prospective introduction of Vision's family: his daughter Viv. She even goes on to join the group of youthful heroes known as "The Champions." If the Young Avengers franchise ever begins production, Viv would be the ideal character to introduce into the MCU. She could also easily be a part of it.
Follow us to get free & fast MCU Movies/Shows Leaks & News
About Post Author