Marvel Studios has been making headlines lately with the upcoming Disney+ reboot of Daredevil, which is set to be titled Daredevil: Born Again. As more and more news surfaces about the project, one thing is clear: there will be plenty of roles recast for the new series. This has left many fans wondering what the future holds for their favorite characters, especially after news that Karen Page and Foggy Nelson will be played by new actors.
One of the stars from the original Daredevil Netflix series, Ayelet Zurer, has recently broken her silence on being recast for the new show. Zurer played the role of Wilson Fisk's love interest and eventual wife, Vanessa, in the Netflix series, but will not be reprising her role for the upcoming Disney+ show. In an Instagram post, Zurer shared an article looking back on her character's best moments from her original three-season run.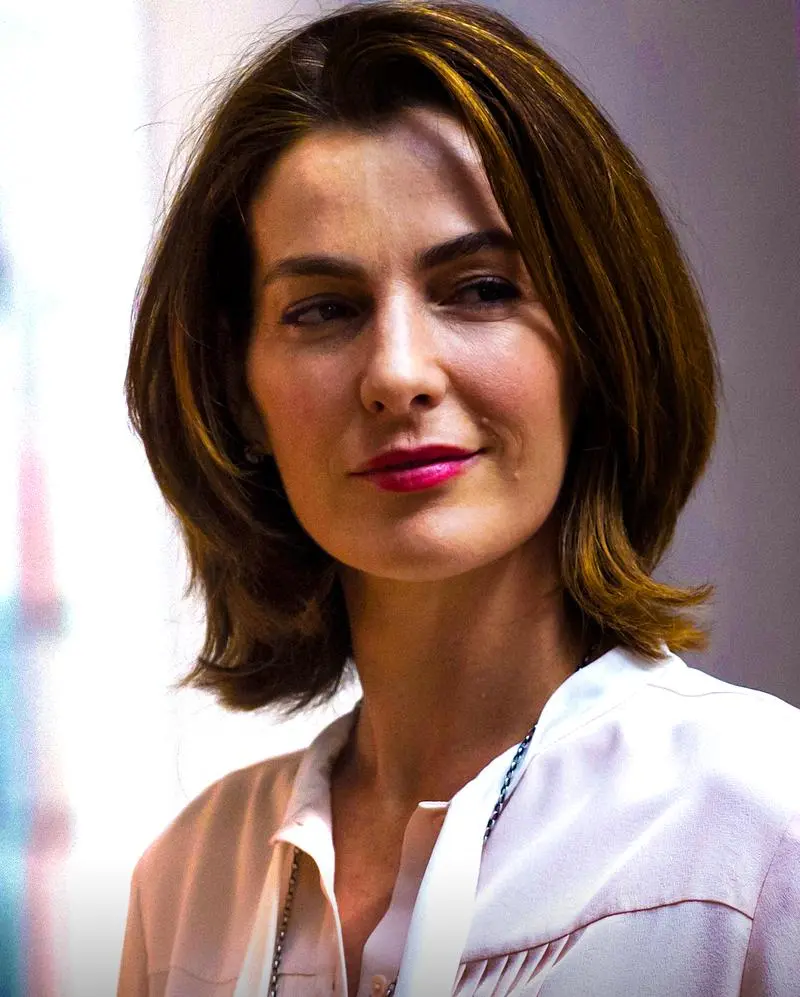 In the second part of her Instagram story, Zurer expressed her sadness at not being able to continue her role in the new series while also sharing her admiration for Vincent D'Onofrio, who will be returning as Kingpin.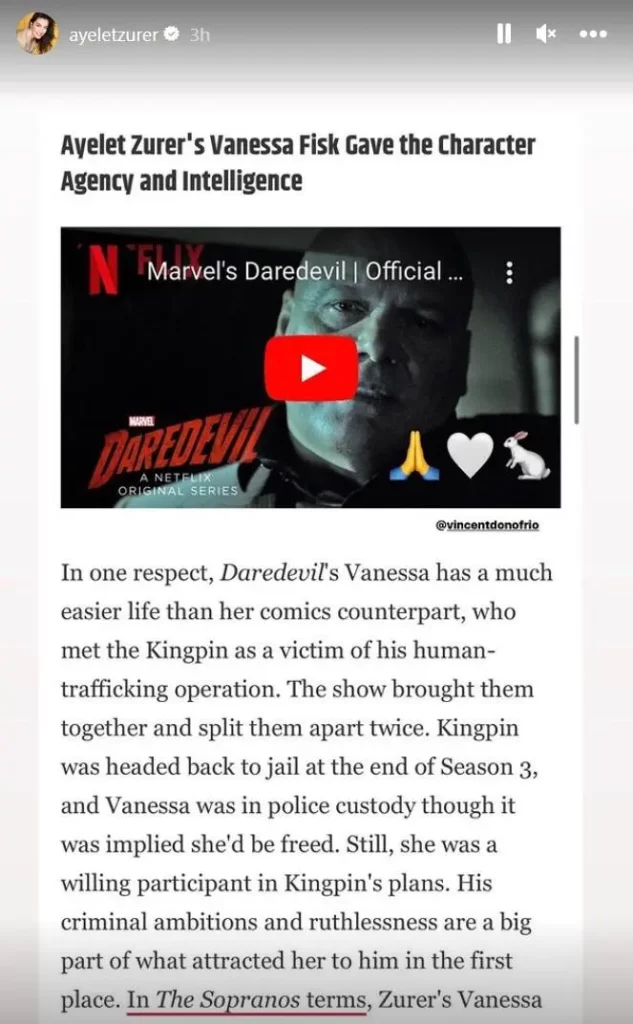 This news has sparked questions among fans about what this means for the rest of the characters in the series and how it will fit into the larger Marvel Cinematic Universe. There has been no confirmation yet on whether the new show will be connected to the previous Netflix series or if it will exist as a standalone entity.
Despite the recasting news, Daredevil: Born Again has been busy on the casting front. More than half a dozen new stars have been brought on board, although most of the roles haven't been revealed yet outside of Charlie Cox, Vincent D'Onofrio, Sandrine Holt, and Jon Bernthal's returning Punisher.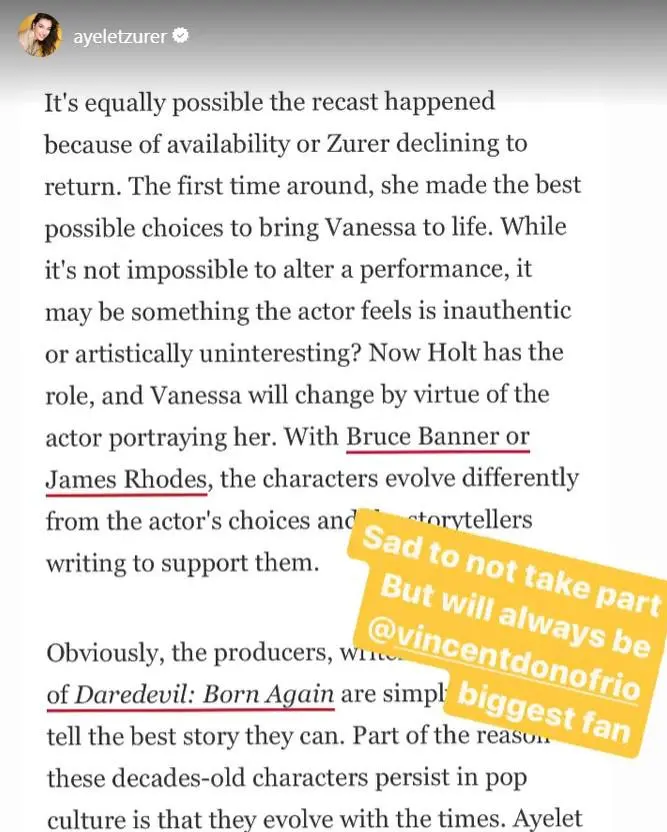 With filming taking place for much of the year, there is still a great deal of time for these roles to reveal themselves, particularly if Daredevil ends up facing the delays that have plagued the MCU recently.
Overall, the news of Zurer's recasting has been disappointing for many fans who were looking forward to seeing her return as Vanessa. However, with a new creative team behind the scenes and the addition of fresh talent to the cast, there is still hope that Daredevil: Born Again will be a success and will do justice to the beloved characters from the comics and the Netflix series. The show is set to release on Disney+ in Spring 2024, and fans can't wait to see what the future holds for the Man Without Fear.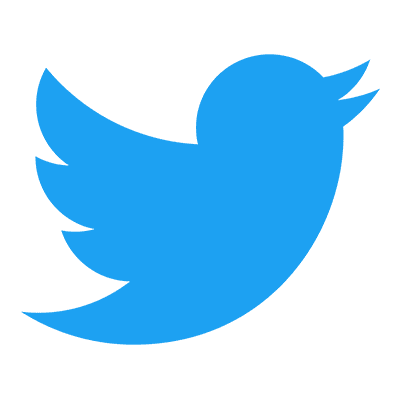 Follow us to get free & fast MCU Movies/Shows Leaks & News
About Post Author