The movie "Ant-Man and The Wasp: Quantumania" is getting close to release, and advertising for it is already in action. Recently, the movie's character played by Katy O'Brian was included in a promotional picture by Marvel Studios. We can see her outfit, which includes a distinctive headdress, in the picture. So what is the name of her character? What is she doing in the Quantum Realm, more importantly?
Katy O'Brian In Ant-Man 3
Katy O'Brian is seen in the latest promotional image for "Ant-Man and The Wasp: Quantumania" with a brown attire and a pointed headdress. She is wearing what appears to be tribal clothing, but we are unsure of its exact composition. In the movie, she plays a woman by the name of Jentorra.
Her Character's Role In The Film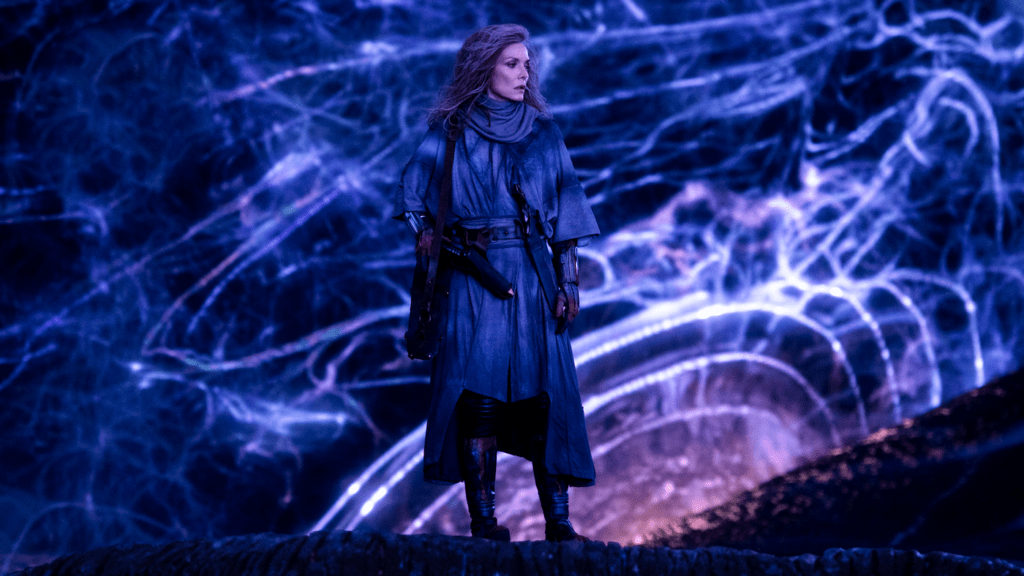 We are aware of a group of Freedom Fighters operating in the Quantum Realm and attempting to undermine Kang's authority. MCU president Kevin Feige claimed that Janet Van Dyne was a strong Freedom Fighter in a recent interview with Empire. Additionally, it is officially official that William Jackson Harper will appear in Ant-Man 3 as Quaz, a member of a rebel organisation fighting Kang.
It's probable that Jentorra from Katy O'Brian belongs to a related rebel organisation. She may, however, be a member of a tribe that lives in the Quantum Realm. After all, we are aware of a number of civilizations that reside within the Quantum Realm. It will be intriguing to watch Marvel study the many subatomic civilizations.
There is, however, another intriguing idea. Some admirers speculate that she could be a member of the Micronauts. a band of heroes who reside in the subatomic realm. It remains to be seen which theory is correct in the end.
Stay tuned for further details on 9to5marvel
About Post Author