Captain America Heroes Reborn artwork by Rob Liefeld will be sold at auction. Rob Liefeld, one of the founding members of artwork Comics, initially created the artwork as a promotional piece for the Sentinel of Liberty comic book during the "Heroes Reborn" plotline. The sculpture will be offered at Heritage Auctions' original art sale with works by Jim Lee, a co-founder of Liefeld's Image, and John Romita, Jr. This auction, which is scheduled to start in a few weeks, will be the item's second appearance in this format.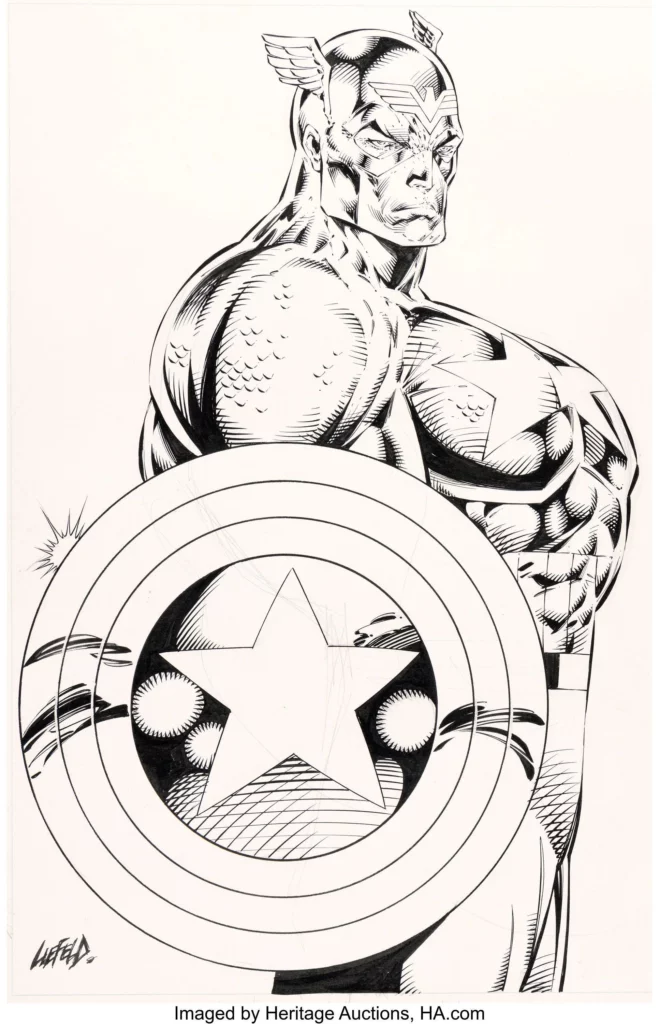 The controversial comic books of the 1990s and Rob Liefeld's whole body of work are both associated with the Captain America shown in "Heroes Reborn". The image, which is recognised for its cartoonish dimensions and barrel-shaped chest, illustrates the excessive and sometimes exceedingly unrealistic anatomy found in the comics of the time.Since then, it has evolved into an online meme that is almost humorous, and many people view it as a kind of low point for the decade and the hero himself. Over the years, Rob Liefeld has also joined in on the fun, lately disclosing a variant cover that pays tribute to the image of the Sam Wilson incarnation of Captain America. Since then, it also appears to have been discussed in other Liefeld works, such as his Snake Eyes saga for IDW Publishing.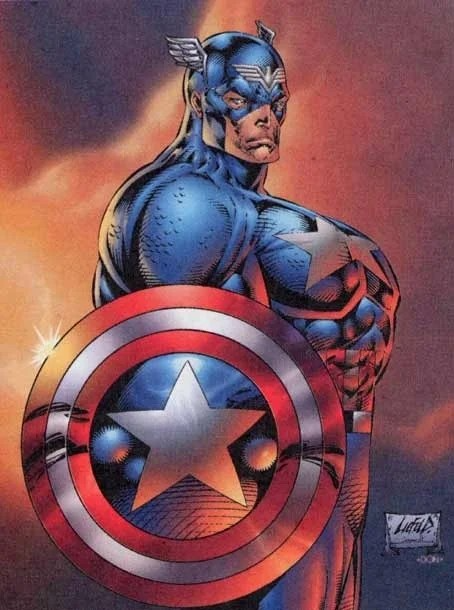 Marvel Comics launched the "Heroes Reborn" Initiative in the late 1990s. In this publishing experiment, Image Comics creators who had previously worked at Marvel on a number of X-Men publications received the rights to the company's least-liked and lowest-selling characters. The monthly Captain America and Avengers comics were taken up by Rob Liefeld's Extreme Studios, and the title's now-much-ballyhooed promotional artwork by the artist was utilised. Due to the nature of the storylines, "Heroes Reborn" received harsh criticism from fans, yet the actual sales turned it into a significant financial success. But by 1997, Marvel Comics had regained the publication rights, sparking the "Heroes Return" plot. Since then, characters associated with Captain America and the Avengers have gained enormous popularity, particularly as a result of the Marvel Cinematic Universe films. Additionally, Rob Liefeld has periodically made a comeback to Marvel Comics, specifically to work on the X-Men series. This covers the creation of fresh miniseries like Deadpool and Major X. Similarly, Liefeld also created the annuals for Captain America and a Sentinel of Liberty-themed cover for Deadpool, albeit these were more better appreciated than his "Heroes Reborn" artwork.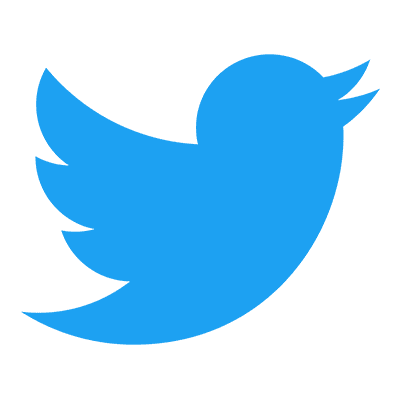 Follow us to get free & fast MCU Movies/Shows Leaks & News
About Post Author