Fans of the Marvel Cinematic Universe (MCU) have been eagerly awaiting the release of The Marvels, the highly anticipated sequel to 2019's Captain Marvel. With the film set to hit theaters on November 10, fans were recently treated to the first trailer for the movie, giving them a glimpse at what to expect from the next adventure of Carol Danvers and her fellow superheroes.
One of the most exciting reveals from the trailer was the first look at the film's villain, played by Zawe Ashton. Ashton's character had been kept under wraps since her casting announcement in 2021, but fans finally got to see her in action in the trailer.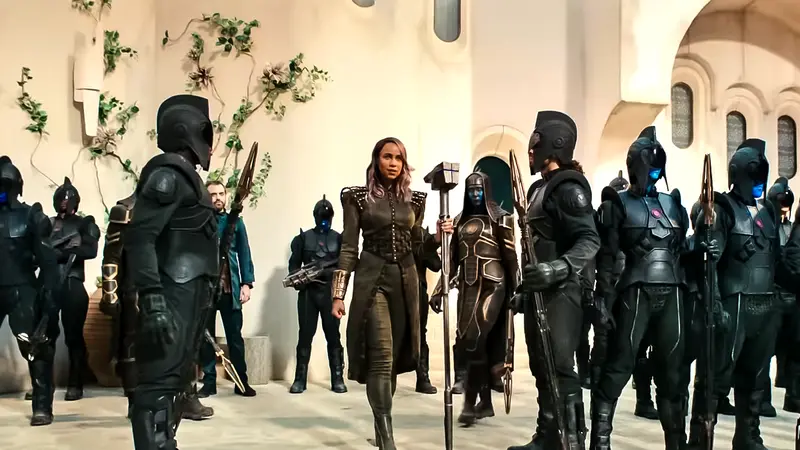 Decked out in dark colors and surrounded by Kree, Ashton's character is holding a staff that looks almost identical to the one held by Ronan the Accuser in 2014's Guardians of the Galaxy. This has led fans to speculate that Ashton is playing the new Accuser, following Ronan's demise in the first Guardians movie.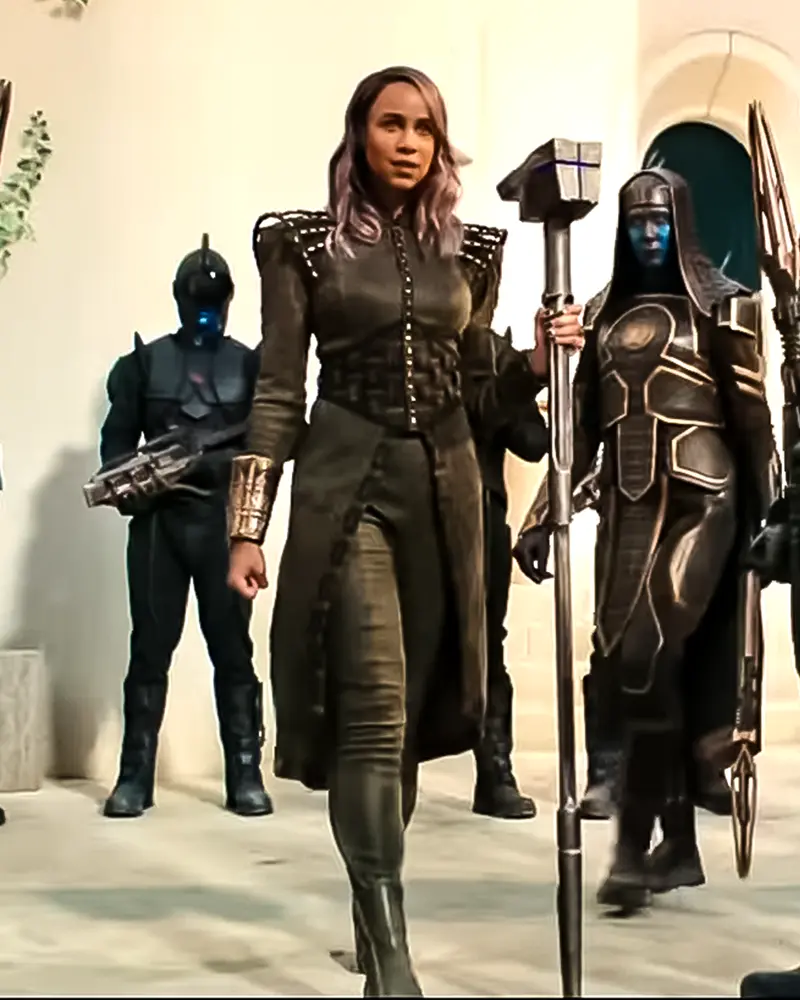 However, unlike Ronan, Ashton's character is not a blue version of the Kree but the human-passing kind. Near the end of the trailer, Ashton can be seen going at it with Iman Vellani's Kamala Khan (Ms. Marvel), shooting a Captain Marvel-esque blast from her wrist gauntlet, implying her power comes from her tech and armor.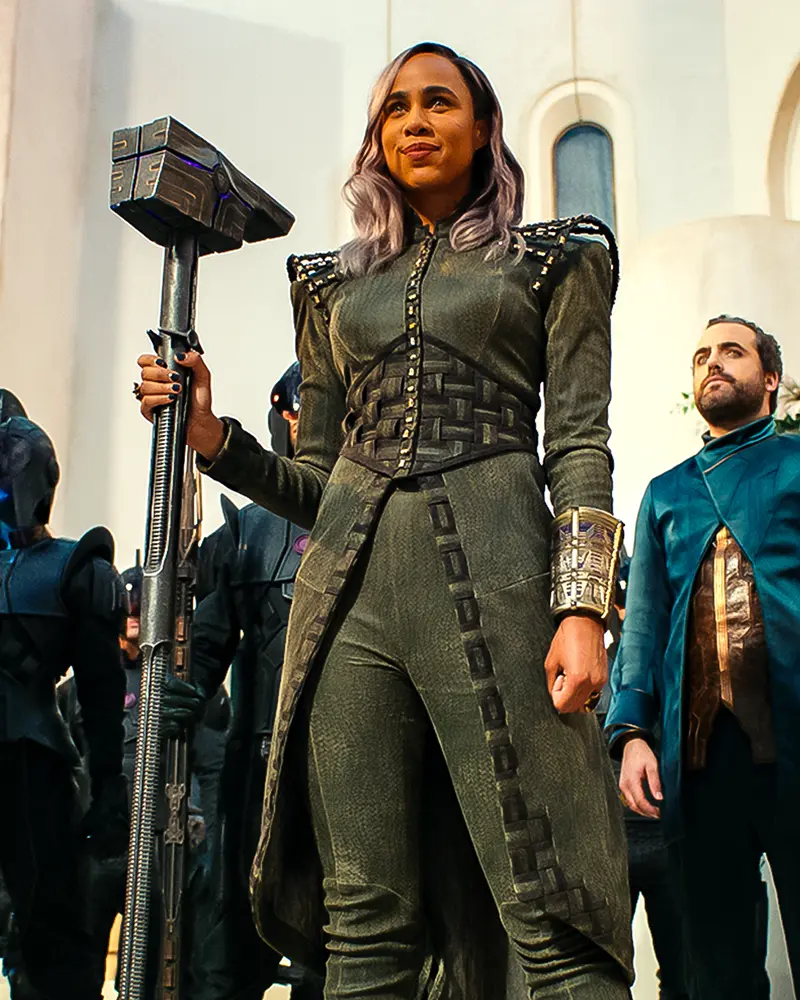 Marvel has confirmed that Ashton will be playing Dar-Benn, a genderbent character from the comics who wields the Universal Weapon, a staff that has been held by various Accusers in comics history. As such, it is very possible that Dar-Benn has taken on the Accuser mantle after Ronan was defeated years back.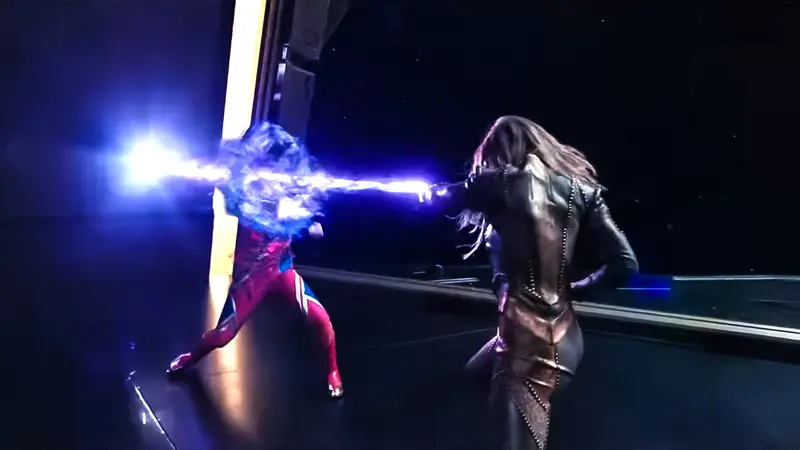 With her powerful and confident demeanor, Ashton looks like she belongs in this story full of strong women characters and will make for a formidable foe. The intricate detailing on the dotted outlines up her chest and down her arms in her suit design also hints at the complexity of her character.
The Marvels will see the return of Brie Larson as Carol Danvers, along with the cinematic debut of Kamala Khan (Ms. Marvel), played by Iman Vellani, and the grown-up Monica Rambeau, played by Teyonah Parris. The film promises to be a celebration of women heroes and their strength and abilities, and with Ashton's Dar-Benn as the villain, it is sure to be an epic showdown.
As fans eagerly await the release of The Marvels, they can continue to speculate and theorize about what is in store for their favorite characters in the MCU. One thing is for certain, with a talented cast and crew behind it, this film is shaping up to be a must-see for Marvel fans and superhero movie lovers alike.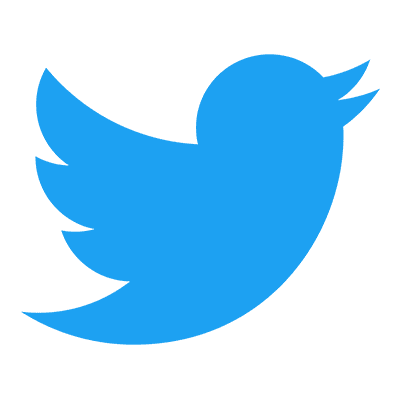 Follow us to get free & fast MCU Movies/Shows Leaks & News
About Post Author