The genesis of the seemingly brand-new footage of Chadwick Boseman's T'Challa shown in the movie's moving conclusion is now known thanks to new information from the director's commentary that will be available with Black Panther: Wakanda Forever's Disney+ release. It came as a shock when Boseman tragically passed away in 2020, taking his light from the world too soon. Having to deal with the death of a close friend and the duty of doing their best to commemorate him, actors and directors alike had to deal with the ramifications of his absence and its impact on the people he worked with. The recent streaming debut of Wakanda Forever has revived discussions about Boseman's still recent death. New remarks on Boseman's last homage in the movie have also emerged in addition to the plethora of extras that were made available accompanying the release of Black Panther 2 on streaming, including things like deleted scenes and novel insights.
The Wakanda Forever director reveals the source of fresh Chadwick Boseman footage.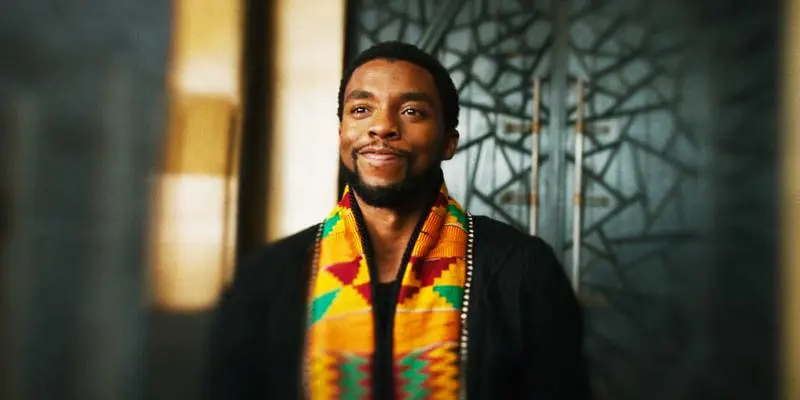 During the director's commentary included with Black Panther: Wakanda Forever on Disney+, director Ryan Coogler discussed the allegedly new Chadwick Boseman material included into the movie's conclusion. When discussing the warmly smiling Boseman image with cinematographer Autumn Durald Arkapaw, director Ryan Coogler said that it "was one of [his] favourite pictures" that was not utilised "in the first film."
Coogler: Yeah, that was one of my favorite shots then that we didn't get to use in the movie.

Arkapaw: Oh, Really?

Coogler: Yeah, in the first film.

Arkapaw: It's a good smile…
According to Nate Moore, a producer on the movie, other concepts for Boseman's part in the sequel were immediately dropped. Although it was "a real dialogue," Moore remarked that it was also "a rapid chat."
"We weren't able to. When Chad passed away, Coogler and I actually had a conversation about "What do we do?" And the conversation moved quickly. We had to figure out how to continue this franchise without that character; it wasn't weeks; it was minutes.
Boseman's brief cameo in Wakanda Forever is a definite emotional high point in the movie and offers a fitting epilogue for a man whose life had such an impact on so many. However, it was difficult to nail down the specifics of Boseman's part in the movie. Beyond the obvious emotional effects of losing such an important and well-liked person, Boseman's passing also provided a number of challenging challenges for the directors, who needed to be able to advance the important franchise while also paying respect to the memory of a man of such stature.
Recasting was ruled out in hasty discussions held at Disney, where both creatives and management concurred. Other suggestions, such as the use of a digital double, were undoubtedly valid ones, but, according to the creatives working on the sequel, they were never even brought up since they seemed out of place. It was challenging to figure out how to deal with the death of such a significant character. T'Challa shouldn't perish in a specific conflict or from a specific foe, according to Coogler, since this would provide Shuri a location "to displace her wrath" and weaken the unavoidable nature of her mourning. Overall, it seems that the choices were wise ones, leaving the absence of Boseman and T'Challa as a very genuine, but not overpowering, emotional undercurrent in the movie. By limiting the presence of Boseman to this one scene, the movie was able to emphasise the man's strength and pleasure without exploiting the sadness of his departure as an offensive and too sweet crutch.
About Post Author