Ant-Man and the Wasp: Quantumania tickets are now available, and Marvel Studios has unveiled a number of new posters to promote the film's February 17th theatrical release. Ant-Fam members Scott Lang (Paul Rudd), Hope van Dyne (Evangeline Lilly), Cassie Lang (Kathryn Newton), and the original Ant-Man and Wasp (Michael Douglas and Michelle Pfeiffer) are among the characters who have already been given new looks in character posters by Marvel. Other characters include Lord Krylar (Bill Murray), a resident of the Quantum Realm, and the ruling time lord Kang the Conqueror (Jonathan Majors).
More brand-new Quantumania posters from Real D 3D, Dolby, Screen X, 4DX, Fandango, and IMAX, which will screen the film in the extended premium format, are included below via Marvel. View the gallery below to see every poster.
According to Disney, Quantumania is: "Super-hero teammates Scott Lang and Hope Van Dyne return to the movie, which formally ushers in phase 5 of the Marvel Cinematic Universe, to carry on their journeys as Ant-Man and the Wasp. Hank Pym and Janet Van Dyne, Hope's parents, join them as they travel through the Quantum Realm together, seeing weird new species and going on a journey that will test their preconceived notions of what is possible."
Along with Kang, who appeared in the first season finale of Disney+'s Loki as a multiversal Variant of Time Variance Authority creator He Who Remains (Majors), Quantumania also introduces residents of the Quantum Realm like telepath Quaz (William Jackson Harper), Veb (David Dastmalchian), freedom fighter Jentorra (Katy O'Brian), and Axia governor Lord Krylar (Murray).
This fresh, colourful poster from RealD 3D features characters including Paul Rudd's Scott Lang, Evangeline Lilly's Hope van Dyne, and Jonathan Majors' Kang the Conqueror: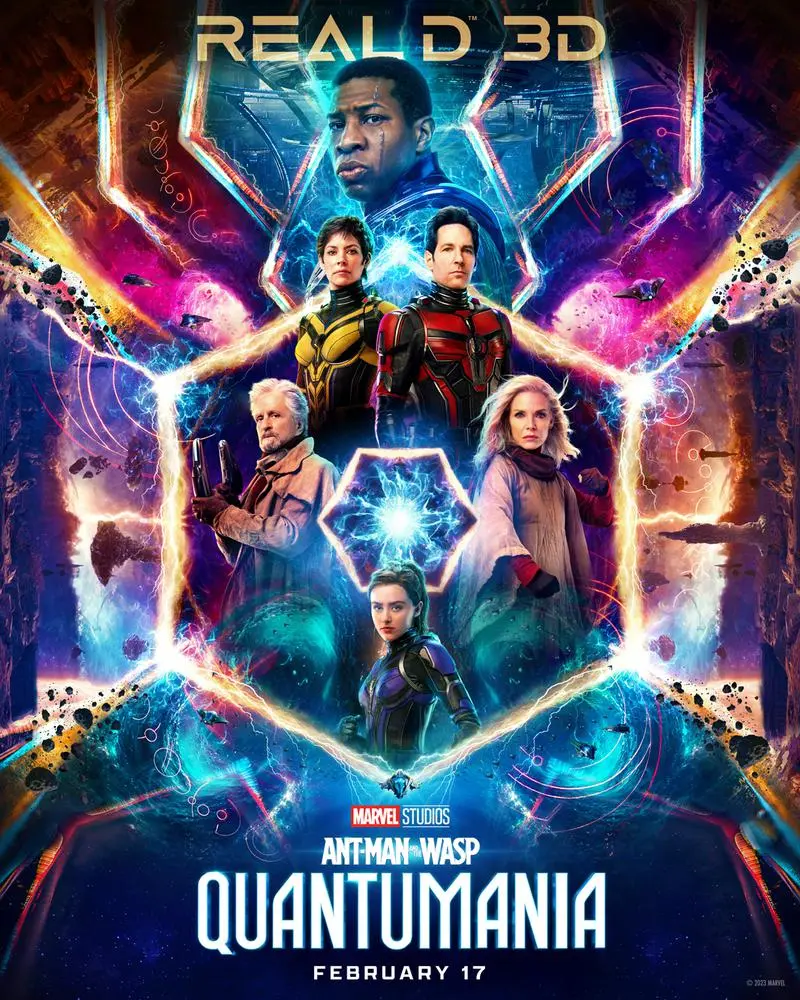 This fresh IMAX poster features Bill Murray's Lord Krylar: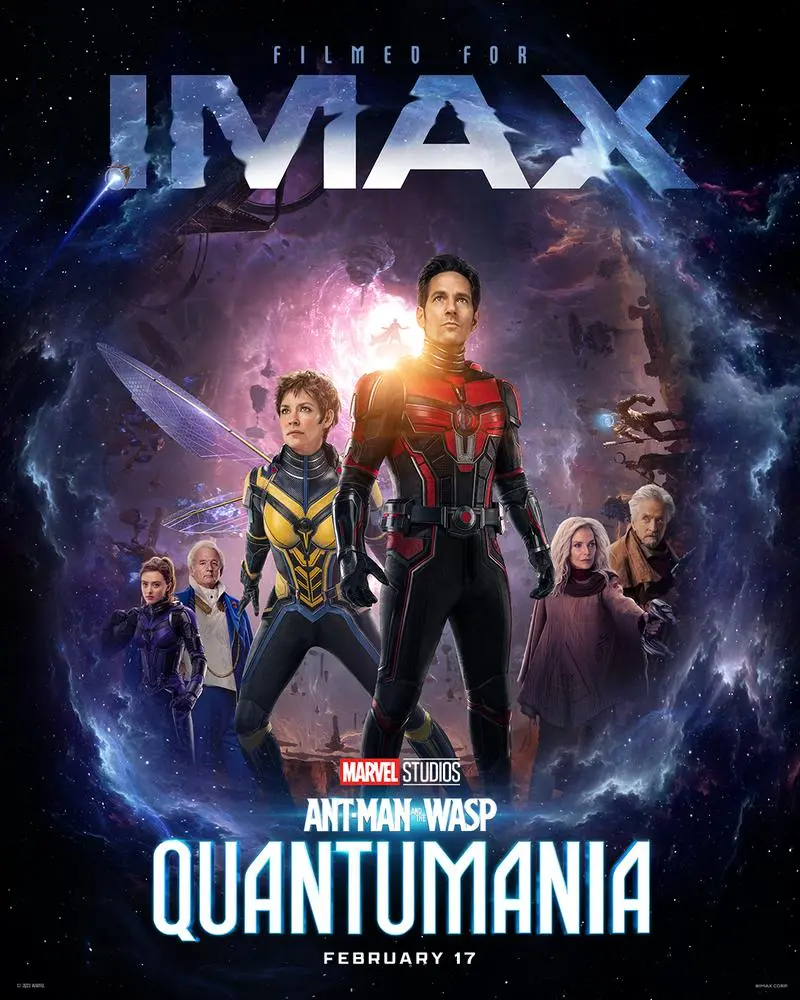 The Ant-Man and The Wasp: Quantumania Dolby official poster depicts Kang as the main figure in the space.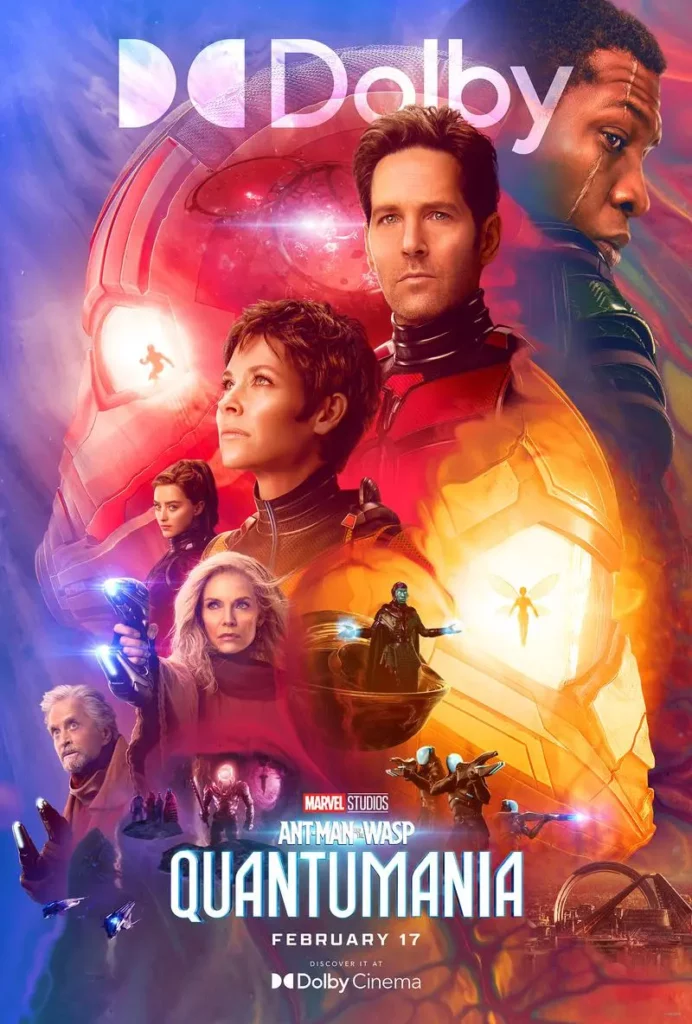 Kang and the "Ant-family" are featured on the ScreenX poster: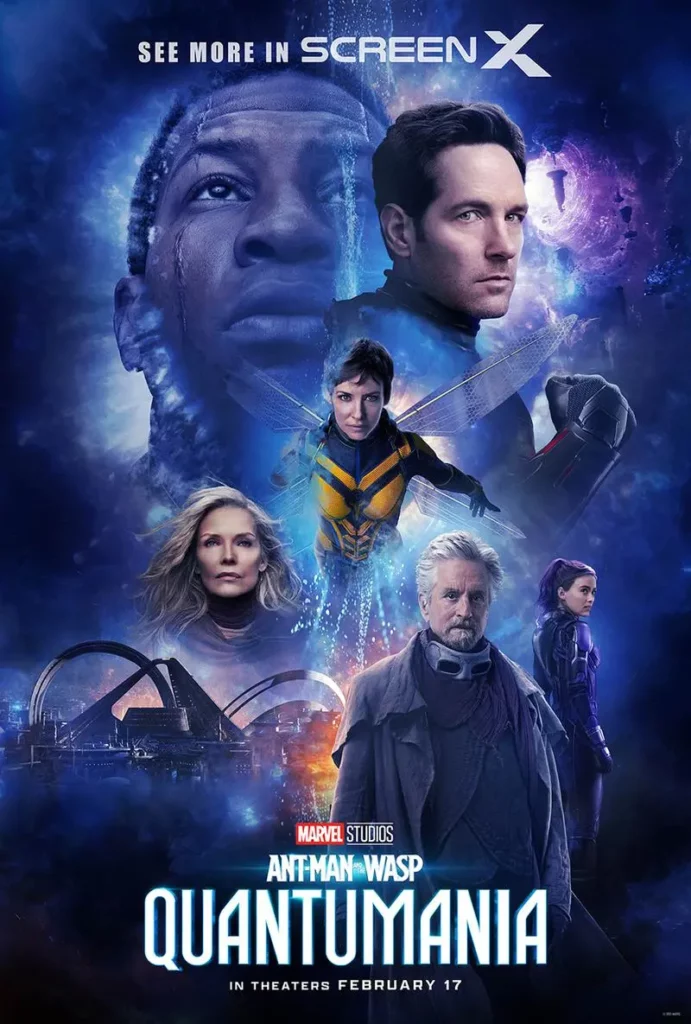 Additionally, Fandango created their own Quantumania poster, which included the Dolby poster's backdrop and the Ant-Man and the Wasp helmets: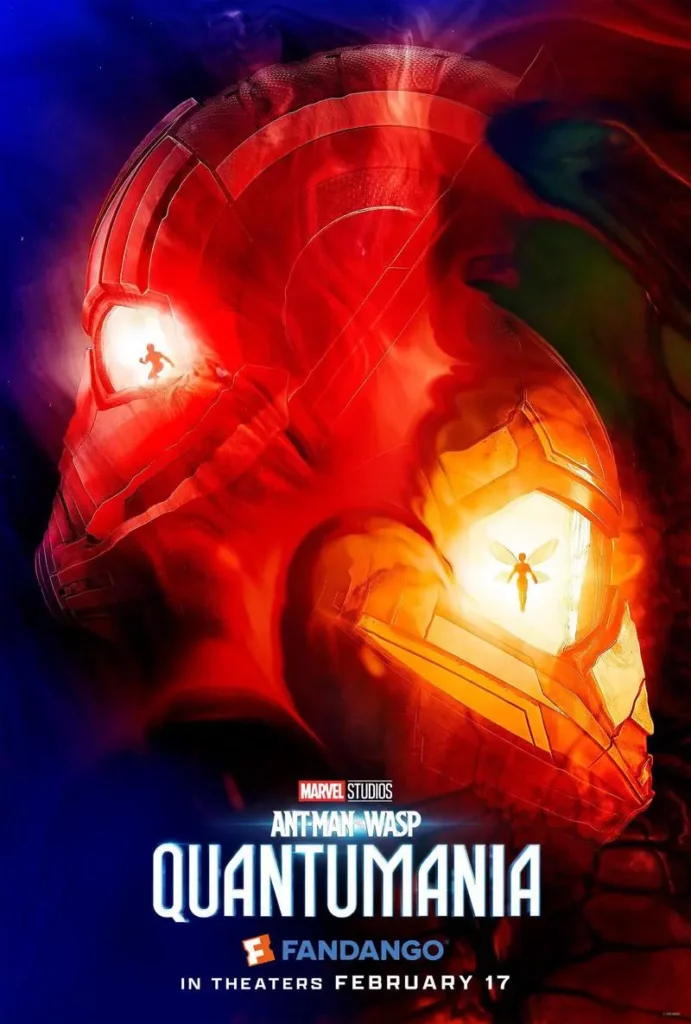 In this brand-new poster from 4DX, an oversized Ant-Man commands attention:
The five primary characters that audiences will follow in Ant-Man and the Wasp: Quantumania are primarily the subject of these new posters. They do, however, also hint at how vast and colourful the Quantum Realm will be.
A good deal of extraterrestrial imagery was shown in the most recent teaser, but the posters go much farther. Nearly all of them have contrasting hues, a design reminiscent of outer space, and a tone that resembles the movie itself.
The usage of Kang is a glaring resemblance with the majority of the posters. He is the largest character in three of the six disclosed films, which puts into perspective the magnitude of the influence he will have not just on this one but also on the MCU's future.
About Post Author