The War Machine plays one of the most important roles and serves as one of the MCU's main protagonists. Don Cheadle made his acting debut as James Rhodes in the 2010 film Iron Man 2. Terrence Howard was replaced in the character of James Rhodes, and Don Cheadle assumed his position.
Although Cheadle's contract expired in 2022, he may yet show up in further MCU endeavours. "Look, it's me, I'm here, deal with it, let's go on," was one of his most famous opening statements. James Rhodes was portrayed by Cheadle in six films, and he gradually ascended the MCU's pecking order to eventually establish himself as one of the franchise's most important figures.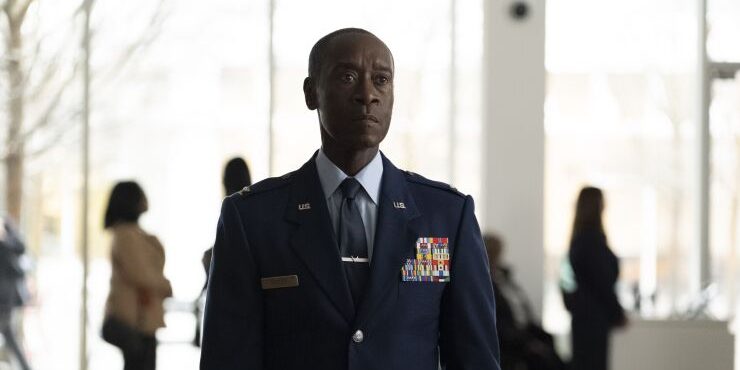 Because of Iron Man and the superior weapons he had that the government wanted, the Iron Patriot was brought into the MCU storyline. It also introduced Terrence Howard's James Rhodey, who was very briefly on screen following the 2008 release of the first Iron Man film and was reprised by Don Cheadle in the 2010 follow-up, Iron Man 2.
Don Cheadle revealed in a GQ interview how he acquired his job in a matter of hours while attending his child's laser tag birthday party. When questioned by GQ if he "Aunt Viv'd" Terrence Howard's character, Cheadle firmly said "no" and added that "they" wouldn't have contacted him if that role wasn't available for play. Later, the Iron Patriot actor told GQ the account of what happened at the moment.
This is what the fans are talking about … on social platform
About Post Author