Guardians of the Galaxy 3's official promotion kicked off in Brazil by Marvel Studios.
Last week Guardians of the Galaxy – Holiday Special started streaming on Disney+ and it definitely brought lots of curiosity and unanswered questions among MCU Fan base.
So its a good time to begin the marketing of upcoming movie with same star cast. The last time Marvel spoke about Vol. 3 was at San Diego Comic-Con earlier this year, where the studio showed off the first footage. They even brought out Chukwudi Iwuji on stage in his High Evolutionary garb.
Marvel Studios is currently attending this year's CCXP, a convention in Brazil. With that event nearly here, the first images of Disney's show floor presence have arrived, and it includes some Vol. 3 love.
Guardians of the Galaxy Vol. 3 Gets Display
Disney's booth at CCXP, a Brazilian multi-genre entertainment and comic convention, has been revealed.
Thanks to images from Collider, fans can see the display for James Gunn's threequel, which showcases the franchise's logo front and center on a street corner of some sort.
It's not clear where exactly it's supposed to be, but given where the Holiday Special took place, odds are that it's on Knowhere.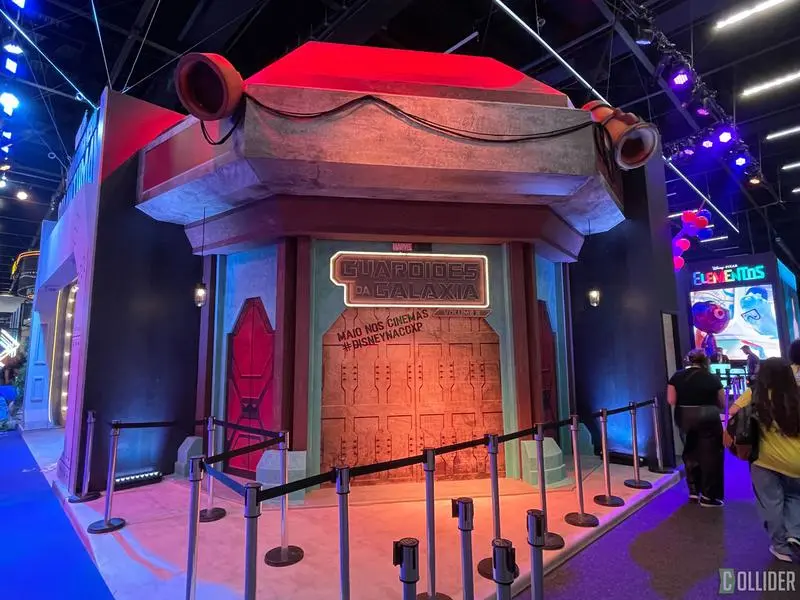 Guardians of the Galaxy Vol. 3 trailer

The trailer shown at Disney's APAC Content Showcase appears to be the same as that which was revealed at Comic-Con in July, and which still hasn't been released publicly, suggesting that its online debut is imminent.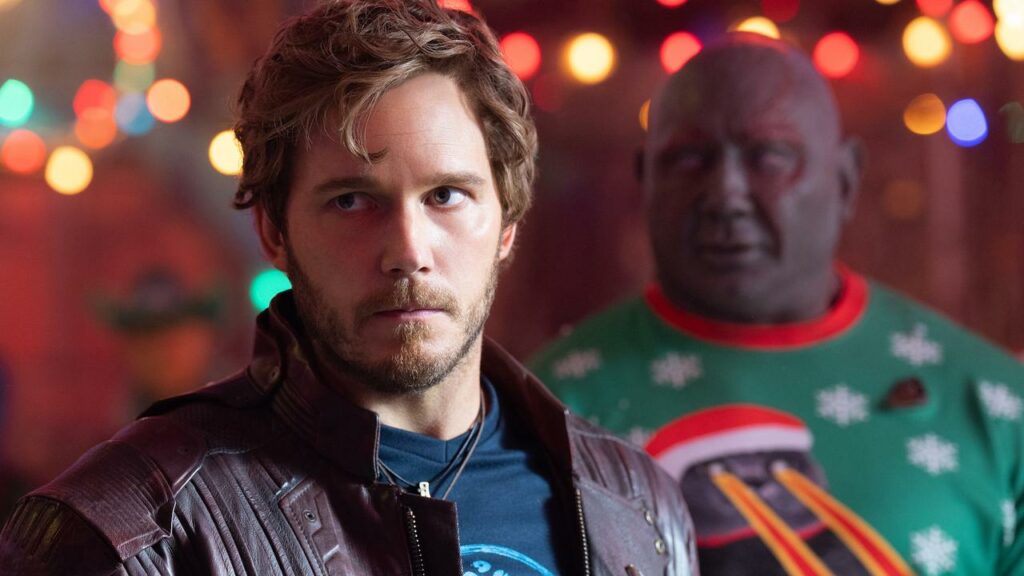 If you missed the details in July, a quick rundown:
The Guardians crew are in a face-off with the Ravagers when a frantic Quill reminds the hostile group of their past alliance. Before chaos and fisticuffs can descend, Nebula jumps in and says that the Guardians have an appointment with their leader, Gamora. Which was a shock to Quill.
Flashing back to Quill's memories of his time with the Gamora killed by Thanos in exchange for the soul stone, Quill is still trying to convince this version of Gamora of their connection.
She's not buying it, responding "That person isn't me" to his "You were everything to me".
Later in the trailer, Quill again pleads with Gamora – "If you open up to it, there's a possibility". Her response is a tough burn, "I don't think so, Quinn." His humiliation is escalated when Nebula reveals this whole conversation is happening on an open channel and they can all hear him being rejected.
There are shots alluding to a story strand involving the history of how Rocket came to be a gun-toting genetically enhanced anthropomorphic raccoon, including a glimpse of a baby Rocket. If you thought Baby Groot was cute, you haven't yet seen cute.
And finally, there's a brief first look at the gold-sheened Adam Warlock, played by Will Poulter.
There are suggestions Vol. 3 will be the last Guardians adventure, at least in its current iteration. In the trailer, there is a shop sign that's the same shape and look as the Guardians logo, so perhaps some if not all of the team are hanging their space-faring boots up.
The film is also expected to be director and writer James Gunn's last MCU project. The filmmaker has set up shop at the rival DC movies division.
Guardians of the Galaxy Vol. 3 is due for release in May, 2023.
About Post Author