With Ant-Man and the Wasp: Quantumania, Marvel Studios is going to launch Phase 5 of the MCU. However, studio president Kevin Feige is already considering Phase 7 because the franchise won't be ending anytime soon. The newly dubbed Multiverse Saga, which is expected to conclude with the release of Avengers: The Kang Dynasty and Avengers: Secret Wars in 2025 and 2026, received updates on more than a dozen projects from Feige at San Diego Comic-Con 2022. However, even though there is a lot of anticipation for this impending slate, Phase 7 was spoken about in early discussions years before it really happened. Phase 7's only current clear details are a number of scheduled release dates from Marvel until the end of 2026, which may be when the next Phase begins following the mega-blockbuster Avengers 6 event.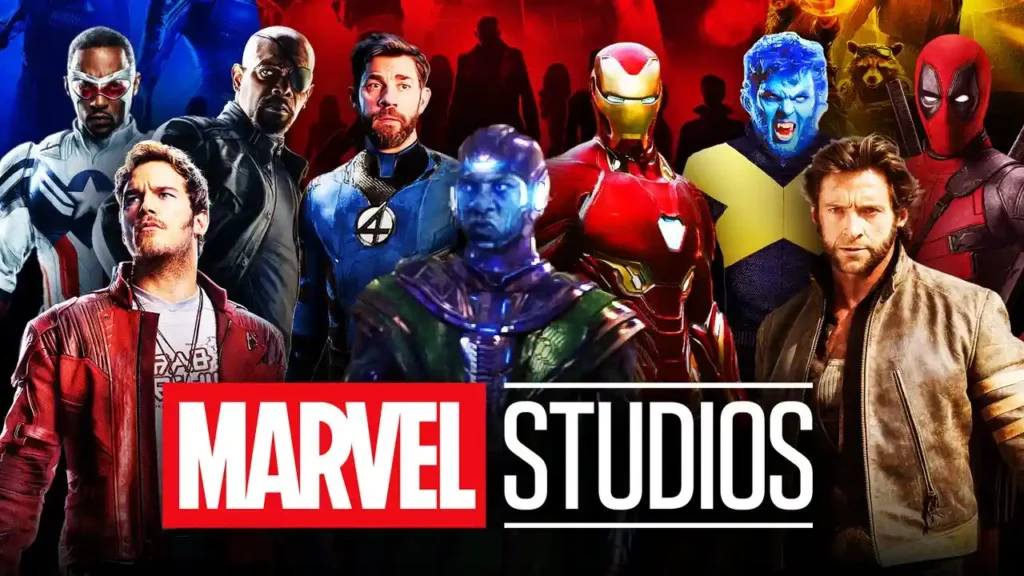 Marvel Studios president Kevin Feige provided an update on the studio's intentions for Phase 7 of the MCU at the virtual news conference for Ant-Man and the Wasp: Quantumania.
Park: "You really do have a plan. How many phases do you have planned in advanced?"

Feige: "We work in about three phases at a time… Three phases together, as we all know, make a saga."
The recent completion of Phase 4 and the start of Phase 5 suggest that development on Phase 7 may be just getting started, leaving Marvel Studios' present focus on the fifth, sixth, and seventh phases. Feige has stated that the MCU is created in three phases at a time. This is further supported by the fact that Avengers: Secret Wars will be followed by four newly postponed Marvel films. Due to their exclusion from Feige's schedule, these as-yet-unnamed MCU projects would not be included in Phase 6, providing more proof that Marvel Studios is now organising its seventh phase. Feige summarised how he's divided each project slate into Phases during the last 15 years thus far, noting that he "always has more movies on his mind."
"We are producing numerous films, and I have always wished we could produce even more. And we divide it into these phases. We sort of break it up into these phases, and I always dream of making even more movies. Therefore, there was a phase between Iron Man and the first Avengers. Phase 2 of Avengers Age of Ultron would follow, and then Endgame. Endgame marked the conclusion of what we previously referred to as Phase 3, and a new saga has since begun."
Following the conclusion of Phase 4 with Black Panther: Wakanda Forever, he turned to the Phase 5 slate, praising how Ant-Man 3 begins it and adds "a more precise plot" before the upcoming two Avengers films:
"Phase 4 has seen the production of many movies, the most recent of which was Wakanda Forever. In that, many new characters were introduced. And now, in this movie, we begin what we refer to as Phase 5, which starts a more specific storyline leading to some Avengers movies in the future, thanks largely to the man sitting in front of me."
According to the timeline Marvel has recently employed, the group only provided the initial confirmations for motion pictures and television programmes after Phase 4 during their July presentation at San Diego Comic-Con. This confirmed that Phase 6 began with the two Avengers blockbusters and Fantastic Four as only three projects from that Phase were included. The release of Deadpool 3 in November 2024 and the postponement of Blade until after Thunderbolts, which was initially declared the end of Phase 5, could, however, cause that to change.
Feige's comments are consistent with how he has previously announced projects, with the movies and TV programmes in Phase 4 being made public only after the Infinity Saga concluded in 2019. Despite being a strong conclusion to the Infinity Saga, Avengers: Endgame had obvious connections to what was to come in Phase 4, so there's a fair chance Feige and his crew are considering how Secret Wars may set up Phase 7.Given the variety of tales that might be explored in a post-Multiverse Saga plot, Phase 7 won't likely be established until closer to when Phase 6 concludes. When the new slate does materialise over the following several years, there will be plenty of new content to fill it with, including prospective films like Black Panther 3 and Eternals 2.
About Post Author