Adam Driver, who played Kylo Ren in the Star Wars sequel trilogy, may be the favourite to take on the role of Reed Richards in the Marvel Cinematic Universe for the Fantastic Four.
Fantastic Four is moving forward, with Matt Shakman of WandaVision slated to helm and Jeff Kaplan and Ian Springer of Disaster Wedding penning the script. Fan casts are at an all-time high with production set to start later this year or early next year in advance of the release in February 2025.
Naturally, Reed Richards, or Mr. Fantastic, who will head the team and the blockbuster film, has one of the most talked-about positions. There are actors like Penn Badgley, John Krasinski, and Diego Luna in the mix, but one who has recently entered the picture is the Oscar-nominated Adam Driver.
Recently, unconfirmed information about Driver's potential for the Mr. Fantastic or Doctor Doom roles was given by insider Jeff Sneider. Nevertheless, he said that it "smells right to him" despite the fact that he said it originated from a "unproven" source. And now, a fresh rumour fueled that fire even more.
Adam Driver, who played Kylo Ren in Star Wars, may be in the running to portray Reed Richards, nicknamed Mr. Fantastic, in the MCU's Fantastic Four revival, according to a new video by Beyond the Trailer's Grace Randolph.
Driver is Marvel Studios' first pick to play the new Reed Richards, per The Direct's own sources.
Before expressing her hopes that the actor gets the part, Randolph said the actor is "a front-runner for a specific stretchy role."

Will Adam Driver portray Reed Richards in the MCU?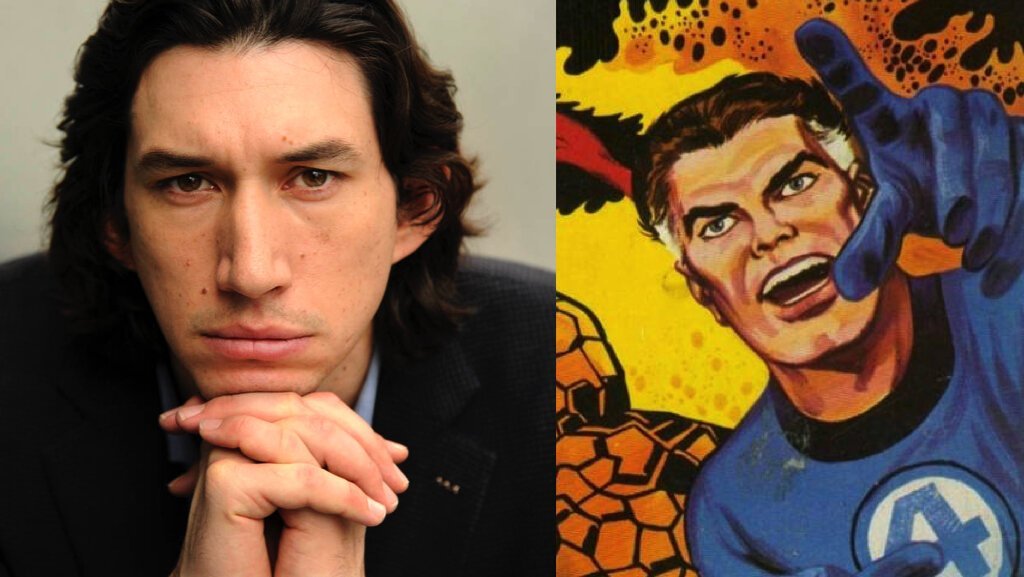 In what is certain to be a highly contested fight for the Fantastic Four lead, Adam Driver has a lot going for him. He not only appears to be Marvel Studios' top pick, but he also already has a working connection with Disney as a result of the Star Wars sequel trilogy, which is now in high demand in Hollywood.
While playing Kylo Ren brought him into the public limelight, he also has a tonne of experience in high-profile movies. Driver, who is 39 years old, has already received two Oscar nominations—for Best Supporting Actor in Blacklansman and Best Actor in Marriage Story—clearly attesting to his skill.
Driver presently has two projects with 65 and Ferrari in post-production, which indicates his work there is most likely finished, according to an analysis of his calendar for the upcoming years. He is presently filming Francis Ford Coppola's Megalopolis, but it is expected to wrap up in March, leaving the rest of his schedule vacant.
Driver isn't the only Star Wars actor to have his name mentioned in connection with the Fantastic Four; earlier speculations said Diego Luna of Andor was up for the role. However, the actor's most recent remarks appear to put a stop to that, as he acknowledged he will already be "busy" for the next two years and might not even perform after that.
Although casting for one of the year's "big-get roles"—the Fantastic Four lead—is now said to be in progress, only time will tell if Driver secures the part. Sometime this year, possibly perhaps during Marvel Studios' customary presentation event at San Diego Comic-Con, a casting announcement should be made.
About Post Author