We are now blessed with an important Marvel Comics character 'Clea' in MCU. Thanks to Mid Credit scene of Doctor Strange in Multiverse of Madness.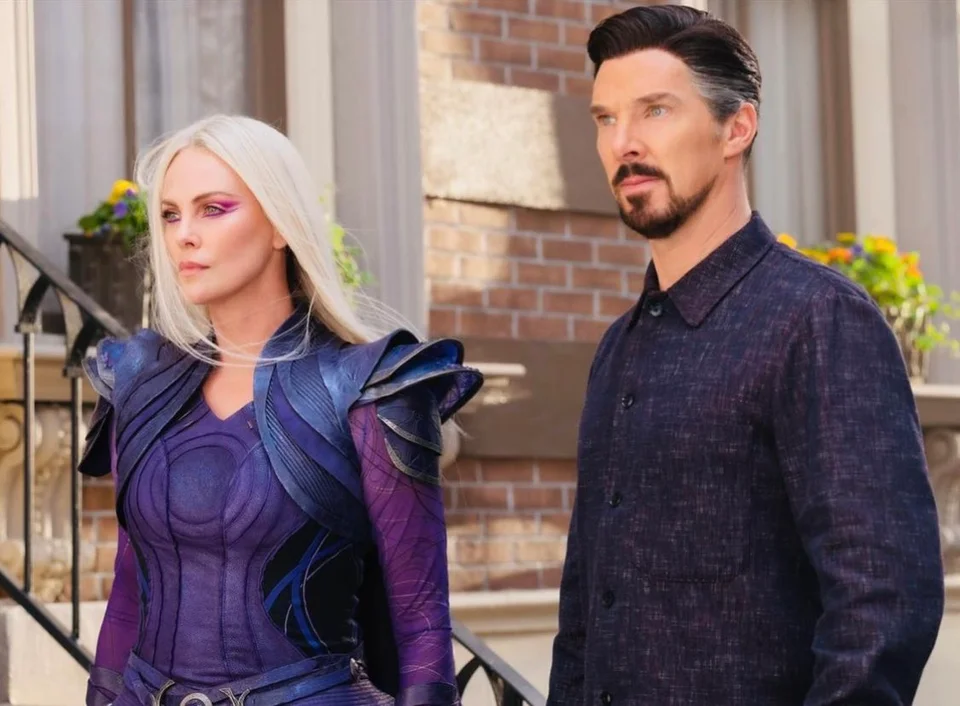 Clea is very popular and important character in Doctor Strange Marvel Comics, all the fans were wondering about when will we see the actual human for this character and here it is. None other than Charlize Theron who is the most suitable actress of this character, (spoilers ahead) has shown up in the Mid Credit scene in MOM.
Full History and appearance of Clea :
Clea was born the daughter of Prince Orini, legitimate heir to the rule of the Dark Dimension, and Umar, sister to the then-current ruler Dormammu. However, Umar was disgusted by her affair with Orini, abandoning Clea to be raised by him, and Prince Orini kept secret any knowledge of her true origins.
Dormammu had long sought to conquer Earth and, as a result, often confronted Earth's defender,Doctor Strange. When Doctor Strange journeyed into the Dark Dimension to continue his battle against Dormammu, he was aided by Clea, and the two quickly fell in love. On subsequent battles, Clea continued to help Doctor Strange, and their infatuation grew.
Umar first gained control of the Dark Dimension when Dormammu was trapped in a pocket dimension after a battle with Doctor Strange and Eternity itself. Seeking revenge against Strange, Umar used Clea as a hostage. Doctor Strange rescued her, but his mentor the Ancient One convinced him that Clea would only be safe if she were sent to another pocket dimension. The couple agreed, even though they believed they might never see each other again. However, the dimension proved to be the same one that Dormammu was exiled to. Dormammu began to set plans in motion for his escape, but Doctor Strange thwarted his plans and rescued Clea in the process.
Doctor Strange returned to Earth with Clea, and she lived with him in his Sanctum Sanctorum, becoming his lover and disciple. Over the years, she grew in her mystical potential and became nearly his equal in mystical aptitude. She joined him on many of his adventures, even as a member of his team, the Defenders, when the team helped defeat Dormammu from invading Earth on several occasions.
Eventually, Clea left Earth to return to the Dark Dimension, in part because she believed that Doctor Strange's heart belonged to Morgana Blessing. Umar had once again seized the throne from Dormammu, who was believed dead when his essence was scattered across several dimensions. Clea was determined to help the forces of rebellion in their attempt to overthrow her. Clea and Doctor Strange sought out Prince Orini, the true heir to the original ruler, Olnar, and Strange learned the truth of Clea's birthright. Clea and Umar battled one-on-one, with Clea emerging triumphant and claiming rulership of the Dark Dimension. Umar and Orini, who remained loyal to her, were exiled to a pocket dimension. A short time into her reign, she and Doctor Strange were married in the Dark Dimension.
When Dormammu reappeared, he won control over the Dark Dimension once again, forcing Clea to return to Earth once more. However, she grew uncomfortable in their relationship. Stronger and more capable, she no longer needed Doctor Strange as a mentor, and their relationship suffered. Clea returned to the Dark Dimension and her role as leader of the resistance against him and his sister.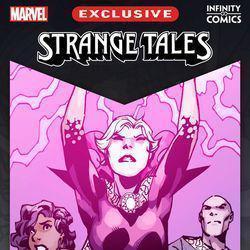 Clea took a brief respite from the rebellion to come to Doctor Strange's rescue. He and the original Defenders had become cursed to continually band together and, as a result, found themselves distancing themselves from humanity. They struck upon the idea that in order to have peace, they would enforce it by ruling the world. Hellcat and the support Defenders asked Clea and others to form a team to defeat the so-called Order, after which Doctor Strange and the Defenders were freed from their curse and Clea returned to the Dark Dimension.
About Post Author