A murder scene narrative in the WandaVision spin-new off's set images from Agatha: Coven of Chaos, starring Kathryn Hahn and Joe Locke, has been revealed. Following WandaVision's exceptional success and controversy, the story of Westview will soon be continued in Agatha: Coven of Chaos, a nine-episode dark comedy starring Kathryn Hahn as the supernatural antagonist. Many have been wondering what the unanticipated spin-off would ultimately entail, with Agatha Harkness now imprisoned as Westview's nosy neighbour Agnes courtesy to a spell from Elizabeth Olsen's Scarlet Witch. Even while filming has begun in Atlanta, Agatha's tale and how it relates to WandaVision remain a mystery, as is the case with most of the MCU's planned ventures. However, recent set images could have already revealed part of what can be expected from Hahn's Disney+ solo debut.
Agatha: Features Crime Scene Plot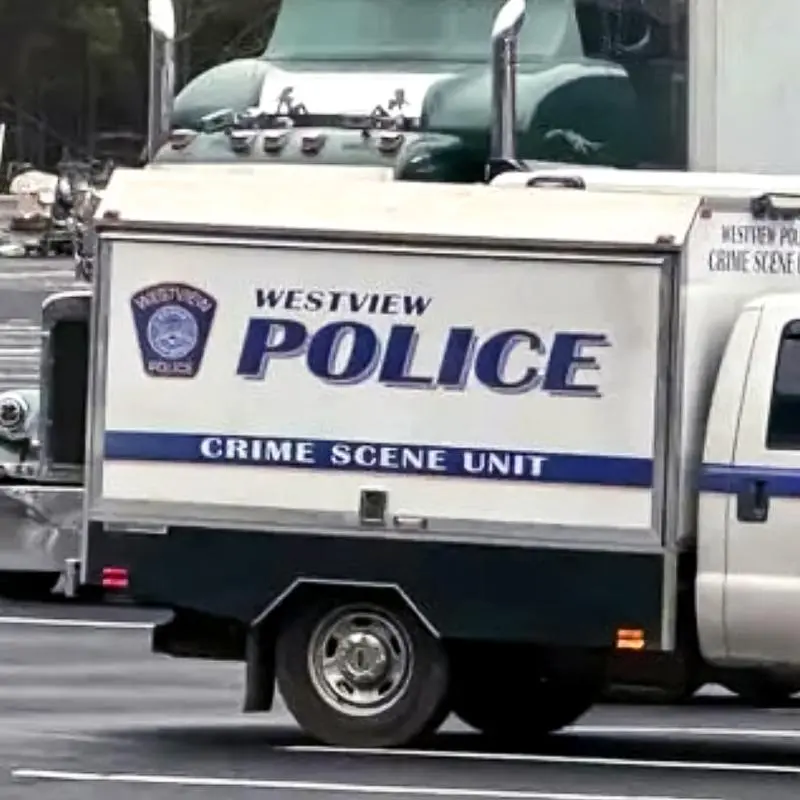 On Instagram, Atlanta Filming posted fresh set pictures from the project Agatha: Coven of Chaos, one of which shows a truck with the words "Westview Police Crime Scene Unit" written on it.
Recently, Joe Locke posted an image of a cast chair with the name "Agnes of Westview" written on it in the same font as HBO's Mare of Easttown logo. This branding appears to be explained by the disclosure of Agatha's crime scene scenario, since the 2021 HBO original was a crime thriller starring Kate Winslet. Additional set photographs shared by Atlanta Filming once again showed Joe Locke's mysterious character, who may be a new Young Avenger, and Kathryn Hahn's Agatha Harkness in casual attire.
Marvel Studios has experimented with a variety of genres during Phase 4, including a traditional horror, a magical sitcom, and a legal comedy. Given that Agatha: Coven of Chaos is the sequel to WandaVision, it makes sense that Kathryn Hahn's first solo MCU appearance would be as outrageous and bizarre. The show was first billed as a dark comedy, but it now looks to be including aspects of criminal drama. Maybe Agatha Harkness will wind up working as a detective to look into a case that the Westview Police have been having trouble with because of its supernatural aspects. In Mare of Easttown, Kate Winslet played a local hero and police investigator who is thrown into a sea of personal problems while looking into the death of a teenage mother. Marvel Studios is making it quite apparent that this HBO original has some connection to Coven of Chaos, although it's unclear exactly which aspects. In Doctor Strange 2, Agatha could also be investigating a death, possibly even that of Elizabeth Olsen's Scarlet Witch. In addition, it made sense for Harkness to be hailed as a local hero for standing up to Wanda Maximoff, who held the whole community of Westview captive so she could play out her fantasies. The most recent update appears to cast doubt on the release date for Agatha: Coven of Chaos on Disney+, which was previously officially scheduled to happen in the winter of 2023–2024.
About Post Author