Nine Spider-People who are significant to the forthcoming film are shown in fresh images from the Spider-Man: Across the Spider-Verse Twitter feed.
On June 2, the much anticipated Spider-Man: Into the Spider-Verse sequel will be released, and fans already know that a large group of Spider-People will appear in it. The walls will be crawling (pun intended) with several iterations of the arachnid hero, if the most recent teaser is any indication.
To be clear, the phrase "Spider-People" does not essentially refer to only humans. Peter Porker, the Spectacular Spider-Ham, is already well-known to viewers of the first movie. In the sequel's trailer, Spider-Monkey may also be seen. A sentient Spider-Mobile and Spiders-Man, a spider-suit filled with thousands of sentient spiders that believe they are Peter Parker, are two further variations from the Spider-Verse books .
Fans can now especially look forward to nine Spider-People who will make an appearance in the next film.
In Spider-Verse 2 Who Will Appear?
Nine of the Spider-People from the movie were featured via their "icons" in a Wednesday Twitter thread from the official Spider-Man: Across the Spider-Verse account:
"Choose your fighter. Meet the Spider-People behind these icons and more when it's time to go across the #SpiderVerse on June 2."
They are:-

1.) Spider-Man (Miles Morales)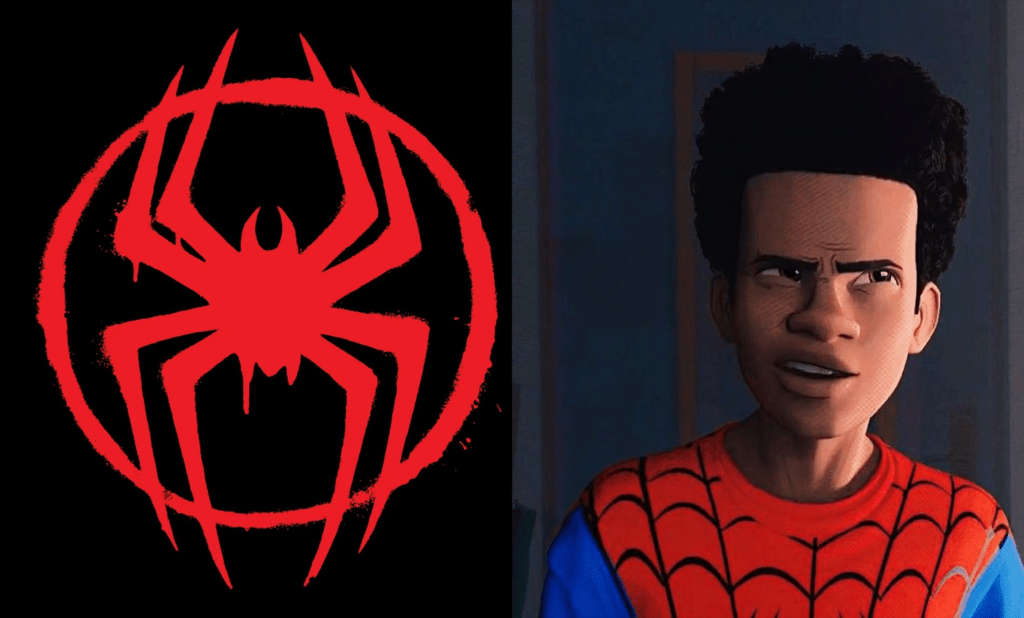 It should come as no surprise that Miles Morales, the lead character in the Spider-Verse film series, is the owner of the first Spider symbol (Shameik Moore). Miles, who first appeared in the Ultimate line of Marvel comics, experienced coming-of-age in Into the Spider-Verse as a young adult and as a superhero. Miles' emblem features paint splatters to represent his creative ability and uniqueness as he customises the iconic Spider-Man image.
2.) Spider-Gwen (Gwen Stacy)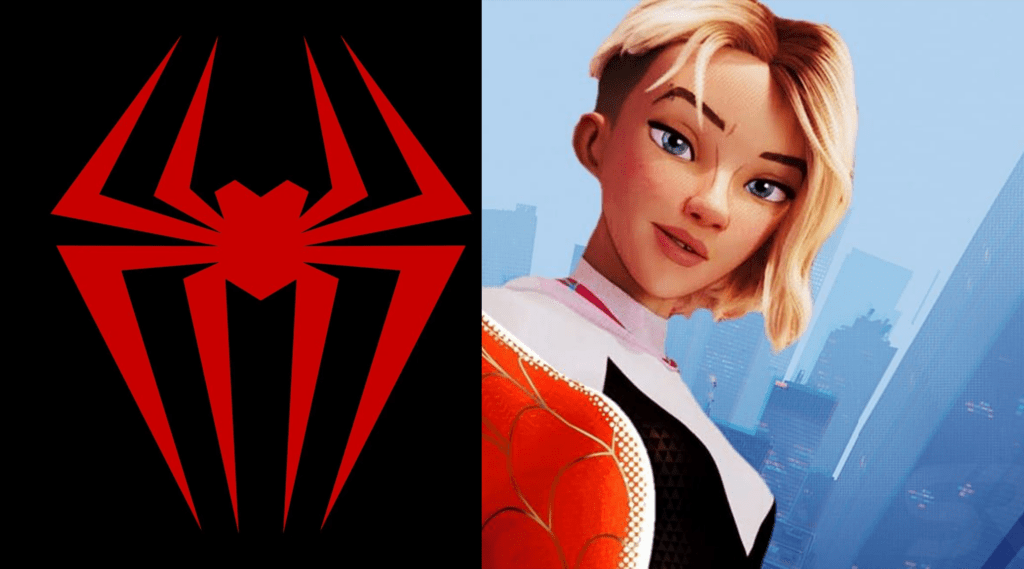 Gwen Stacy is the second Spider-Person mentioned in the thread (Hailee Steinfeld). Spider-Gwen, also known as Spider-Woman in her own dimension, is a superhero that blends rock & roll and ballet in her moves, battles, and appearance to display her own spider flair. Her logo embodies the style and grace that admirers have come to associate with the pink, black, and white webslinger.
3.) Spider-Man 2099 (Miguel O'Hara)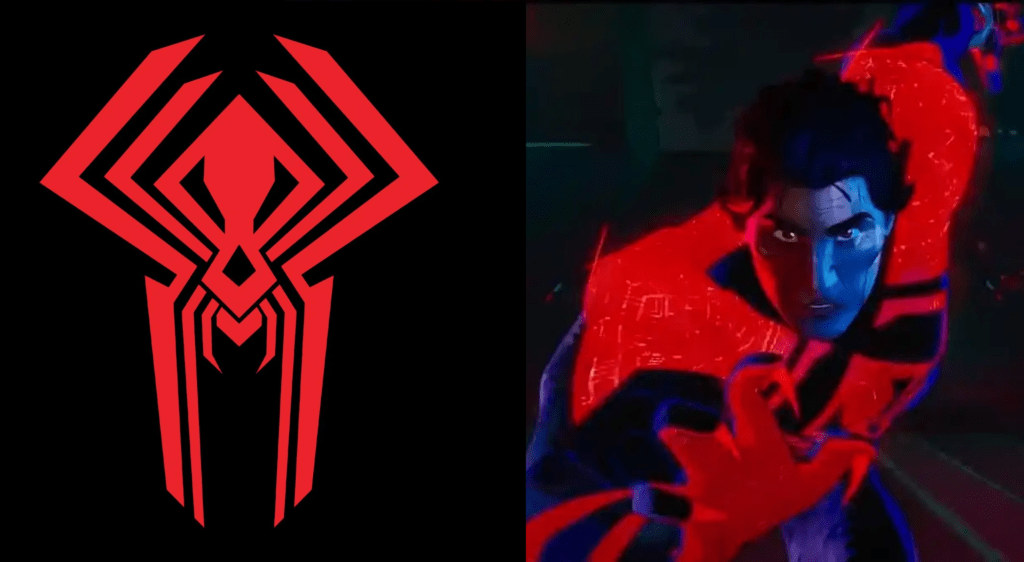 Miguel O'Hara, also known as Spider-Man 2099 (Oscar Isaac), is a Spider-Man from the year 2099 who is trying to organise a group of Spider-People for some sort of mission. He was originally presented to moviegoers in the post-credit sequence of Spider-Man: Into the Spider-Verse. O'Hara is one of the more stern Spider-People fans have seen in movies thus far, and he or she lacks the quick wit and one-liners that many other spider-heroes are renowned for.
4.) Spider-Woman (Jessica Drew)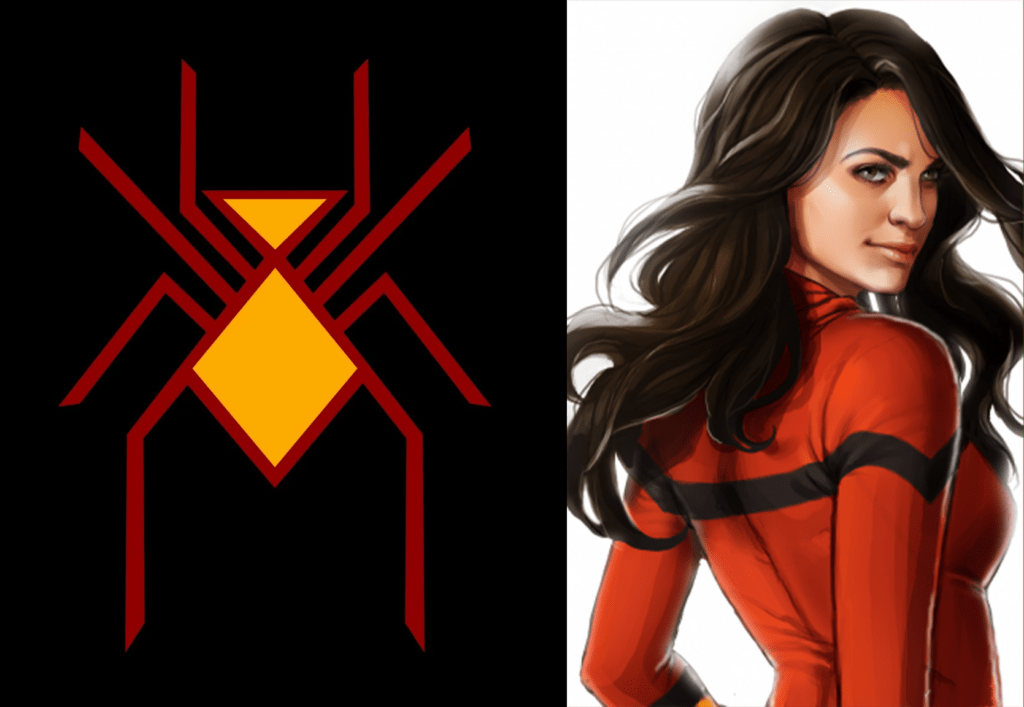 Jessica Drew's Spider-Woman (Issa Rae), who made an appearance in the December teaser, is the next spider symbol. The hero appears to be pregnant in the teaser, continuing one of Jessica's well-known comic tales. Jessica's emblem stands out against the red outlines in a vibrant yellow, making it simple to recognise.
5.) Spider-Man India (Pavitr Prabhakar)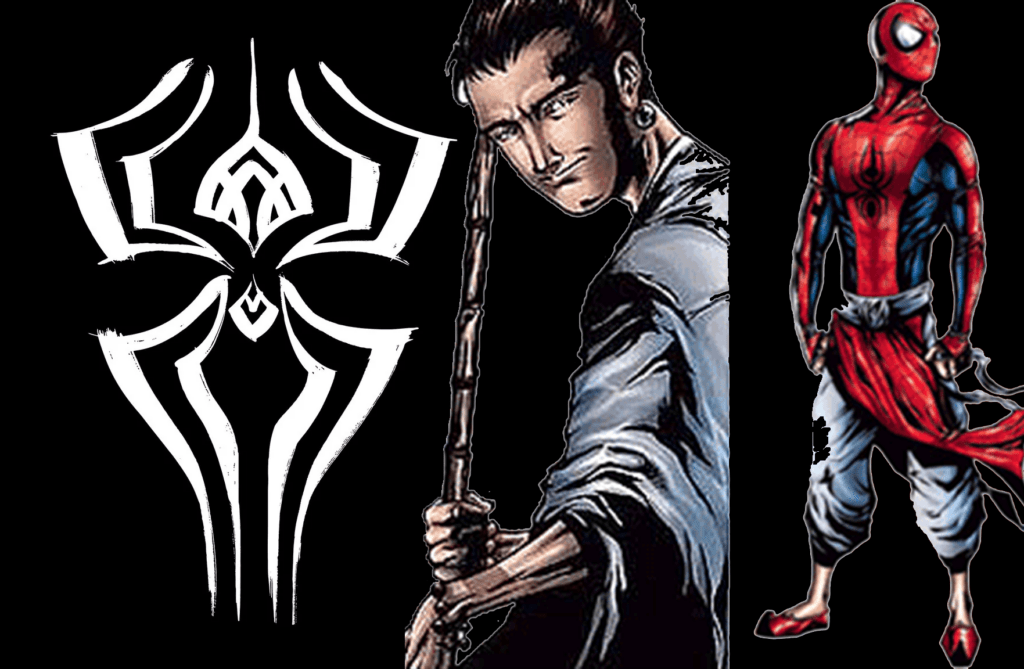 Pavitr Prabhakar, popularly known as Spider-Man India, is a comic book character who first appeared in Spider-Man India #1. He has some of the same origin stories as the first Peter Parker, most notably learning about tremendous power and great responsibility. The second trailer for the movie features Spider-Man India, and the first trailer, released in 2021, depicted his universe in general.
6.) Spider-Punk (Hobart Brown)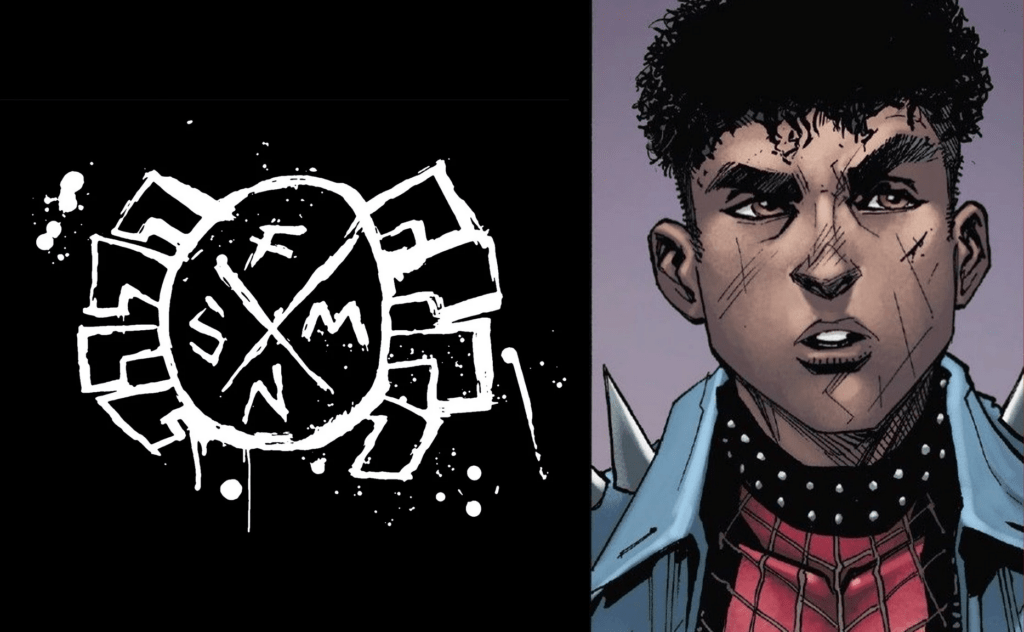 The sixth icon, Hobart Brown's Spider-Punk (Daniel Kaluuya), stands out because to its unusual use of letters and symbols. Hobie is a punk through and through, as suggested by his superhero moniker, even modifying the traditional spider costume with spikes and a stylish vest jacket. Many enthusiasts have noted that the letters on the emblem may be adjusted to spell out "FNSM," or Friendly Neighborhood Spider-Man.
7.) Scarlet Spider (Ben Reilly)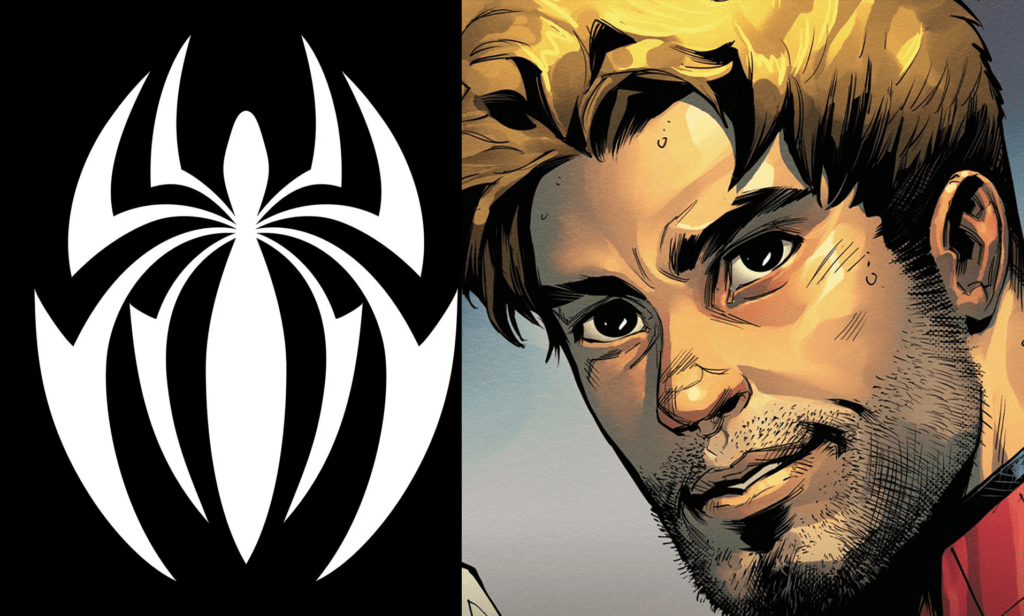 Ben Reilly's Scarlet Spider, one of many Peter Parker clones in comics, appeared in Spider-famed Man's "Clone Saga" and was first mistakenly identified as the real Peter Parker for a period of time. The hoodie that bears Ben's most well-known costume has a customised version of the Spider-Man logo.
8.) Cyborg Spider-Woman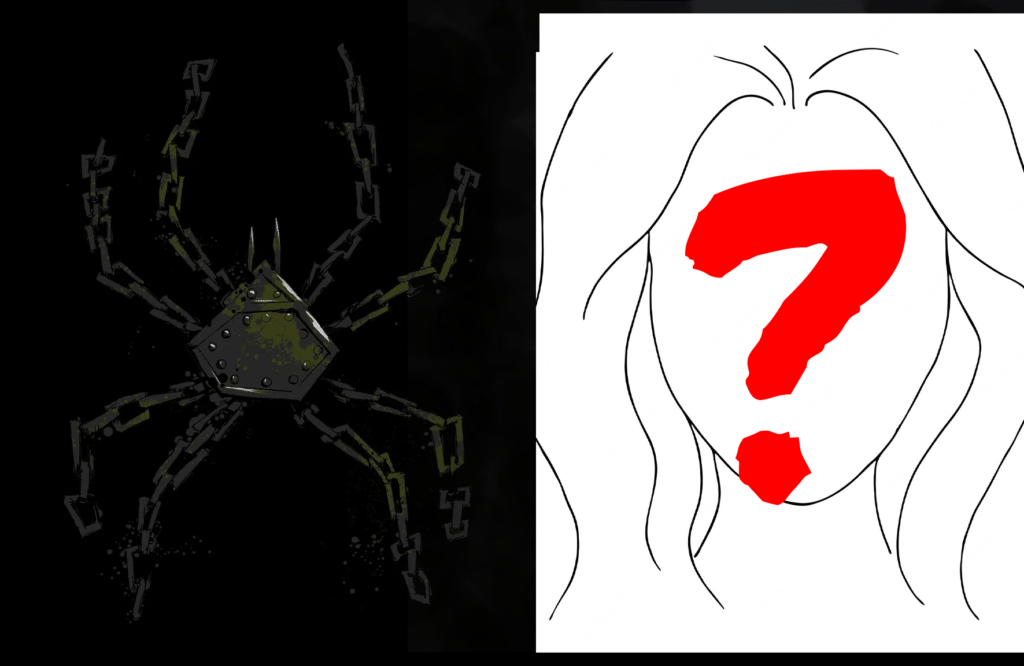 Cyborg Spider-Woman is represented by the spider emblem that appears to be formed of metal and a chain. This version has been hinted in advertising for the forthcoming movie and may be seen in the Edge of Spider-Verse comics and tie-in toys. She has only made a few appearances in Spider-Man media, so little is known about her, therefore nothing is known about her potential involvement in the film. But the fact that she is a part of this thread suggests that she will contribute significantly to the plot of the movie.
9.) Spider-Byte (Margo)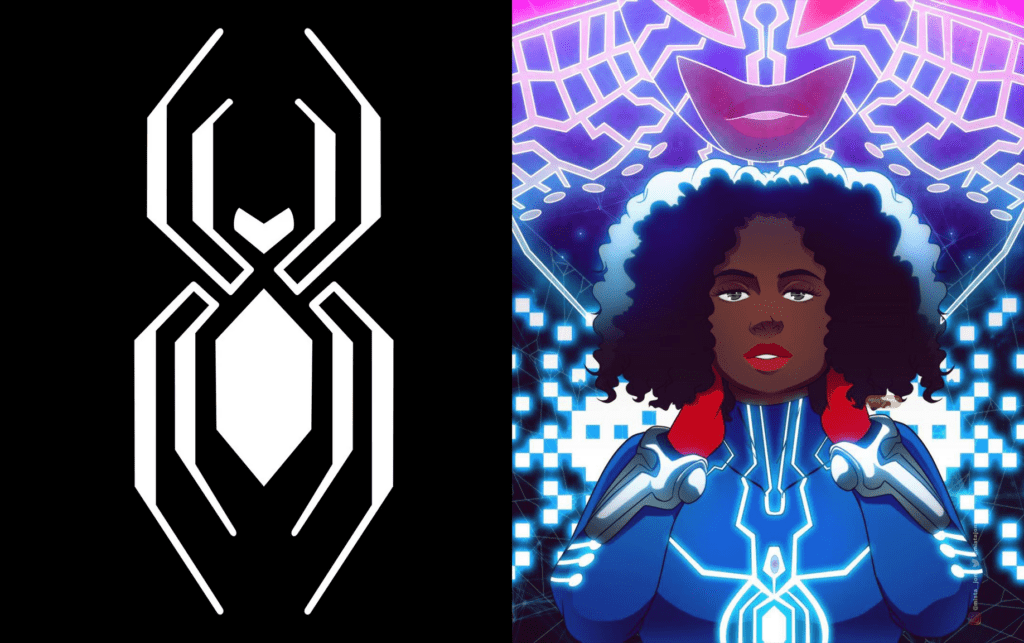 Margo, also known as Spider-Byte, appears to be the owner of the last symbol displayed in this Twitter thread. Despite the fact that this variation was absent from the December trailer, she may be seen on one of the movie's posters. Spider-Byte is a future Spider-Person that fights cybercrime in a virtual reality setting, as seen by the slick, sophisticated style of her emblem.
About Post Author