Marvel Studios has released a series of stunning new posters featuring the nine main characters of the upcoming movie, Guardians of the Galaxy Vol. 3. The posters showcase each character striking a unique pose, with cosmic images overlaid on top of them.
This latest marketing effort is part of Marvel's push to promote what is likely to be James Gunn's final MCU adventure. Vol. 3 marks the "end of an era" for this particular team of Guardians, and Marvel is pulling out all the stops to celebrate the end of this chapter.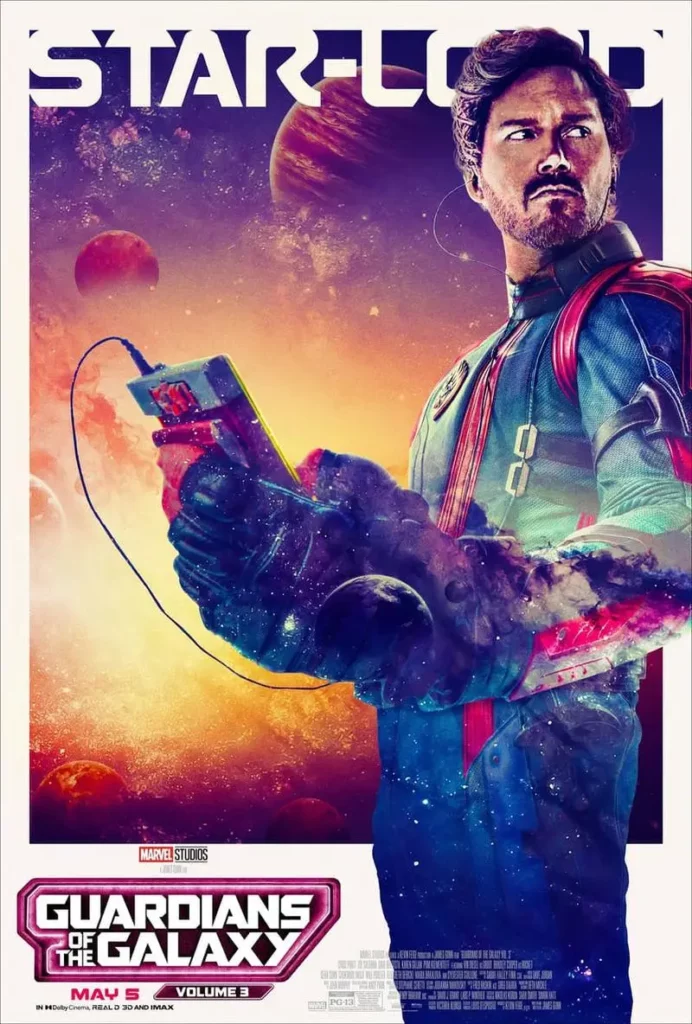 Chris Pratt's Star-Lord is the headliner of the series, with his poster showing him listening to his trusty Zune MP3 player, which is expected to play a key role in the film's expansive soundtrack. Rocket Raccoon, on the other hand, is shown brandishing his signature double-barrel rifle cannon in his poster.
The newly dubbed 'swole Groot' appears curious in his poster, peering directly into the camera lens, while Dave Bautista's Drax is shown with his eyes wide and mouth agape. Mantis, who sits contemplatively in her personal poster, is still processing the events of The Guardians of the Galaxy Holiday Special.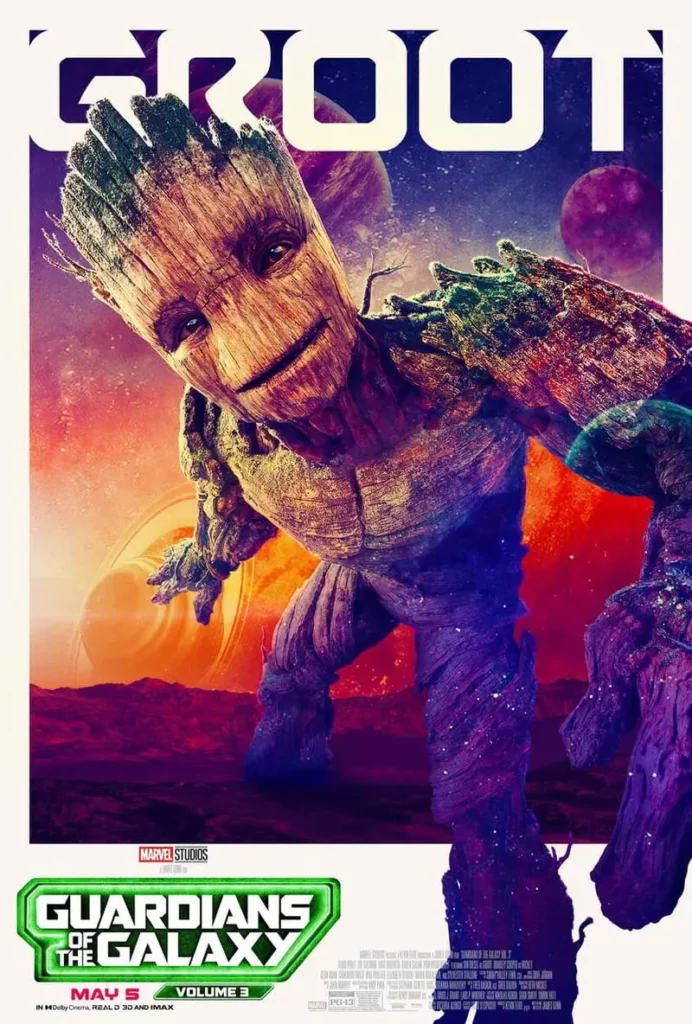 Karen Gillan's Nebula is shown lounging with what appears to be Saturn in the background. Kraglin, a full-time member of the Guardians, also gets his first character poster, assumedly messing around with his whistle-controlled Yaka whistle arrow. The intergalactic space dog, Cosmo, looks like the good pup that she is and is ready for adventure. Finally, Zoe Saldaña's Gamora gets her own poster, sporting a new haircut and looking off into the distance.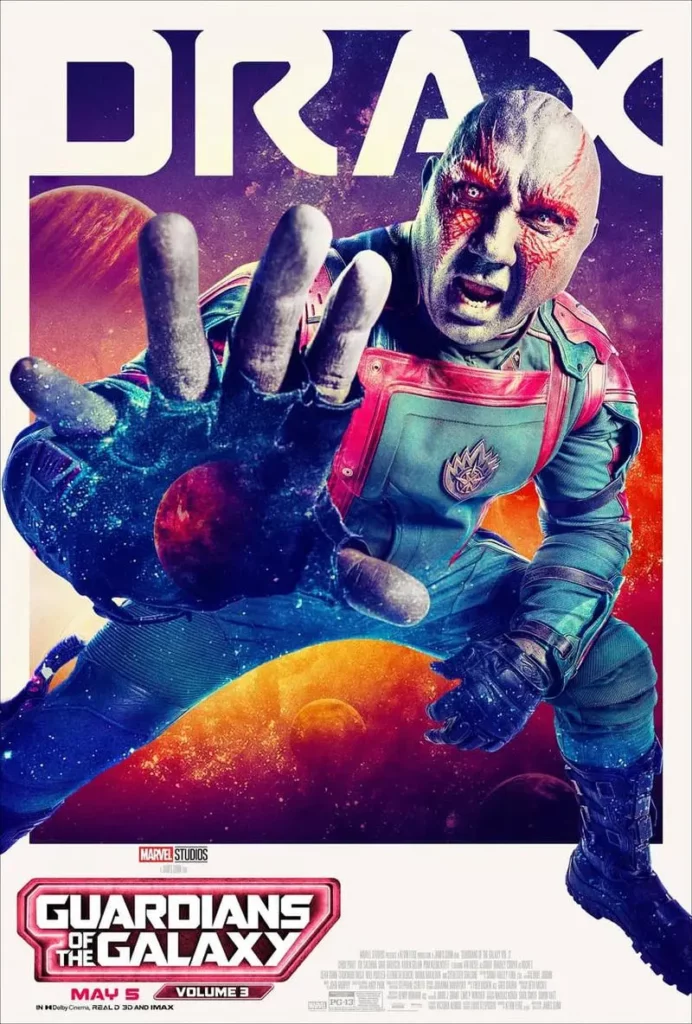 While character posters are nothing new for the MCU, there is a bittersweet feeling that comes with this particular batch. For some of these characters, this could be the last character spotlight that they get. Guardians of the Galaxy Vol. 3 has been confirmed to be the end of this particular story, which means that some of the beloved characters may not have the opportunity to appear in future posters.
For fans of the franchise, these posters may take on a new meaning as they become a way to honor their favorite fallen heroes. If characters like Drax do meet their end, for instance, these posters may serve as a lasting reminder of their contributions to the series.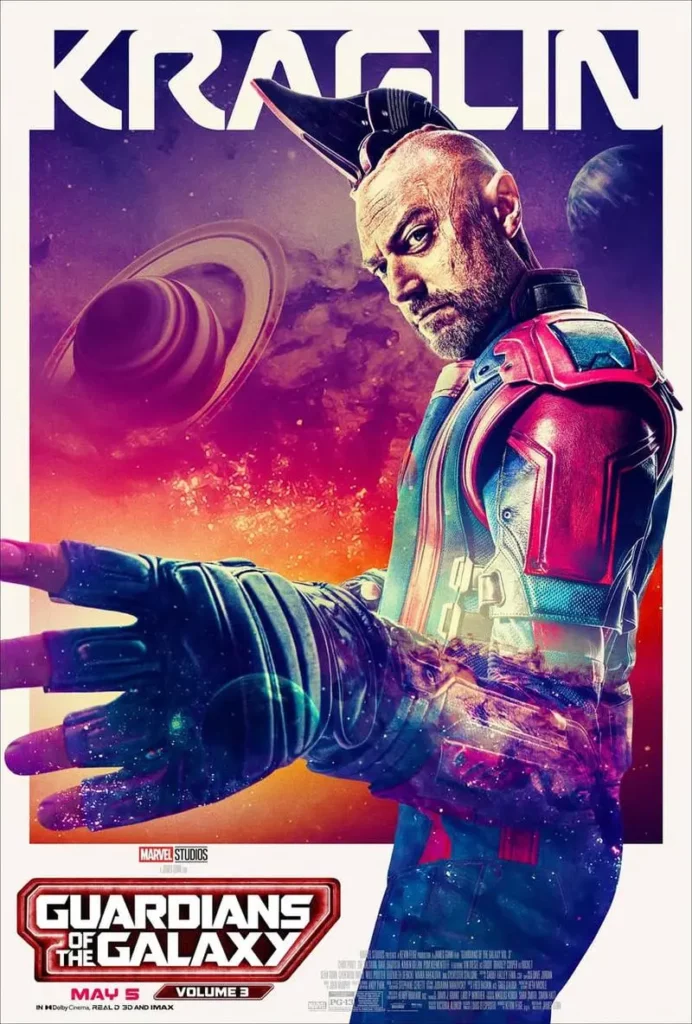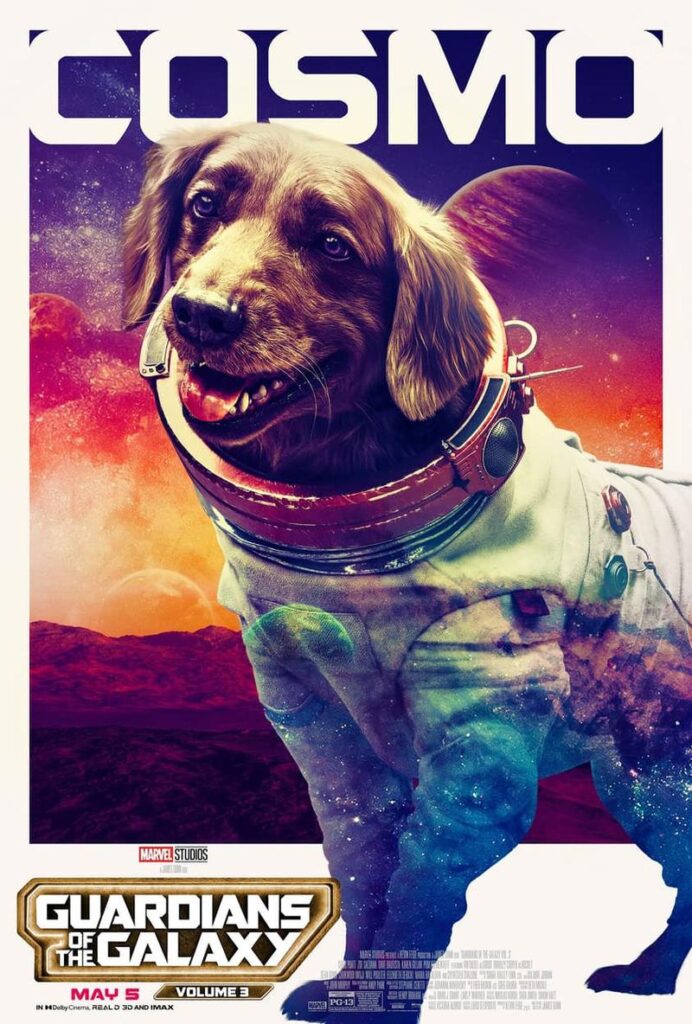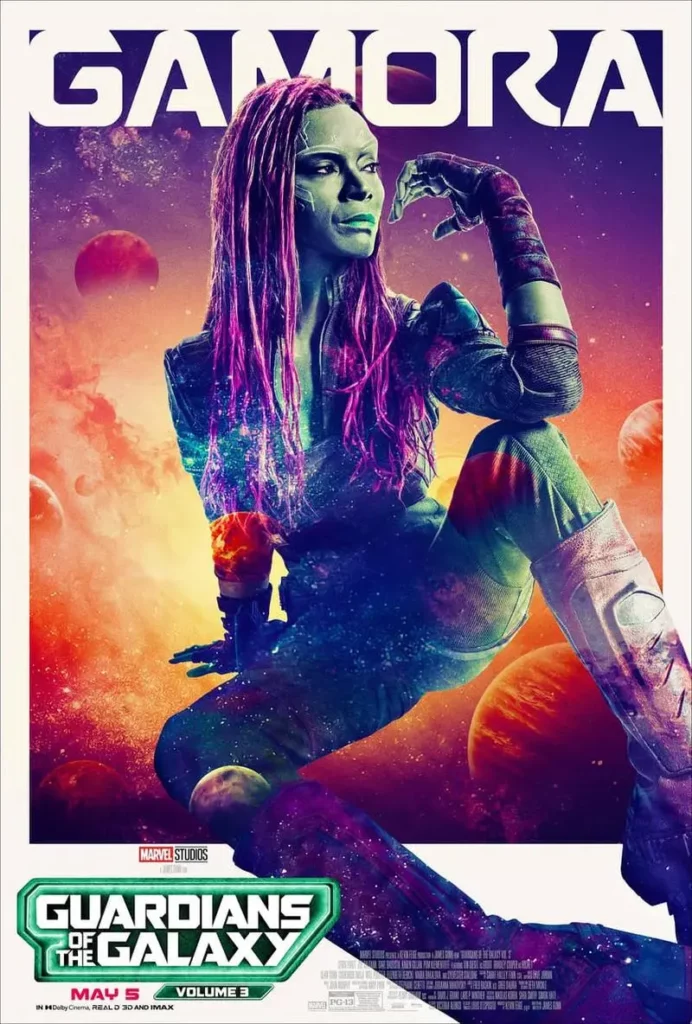 Overall, Marvel's latest marketing effort for Guardians of the Galaxy Vol. 3 has left fans excited and eager to see what the movie has in store. With the film set to hit theaters on May 5, fans will not have to wait long to see how the epic intergalactic adventure will conclude.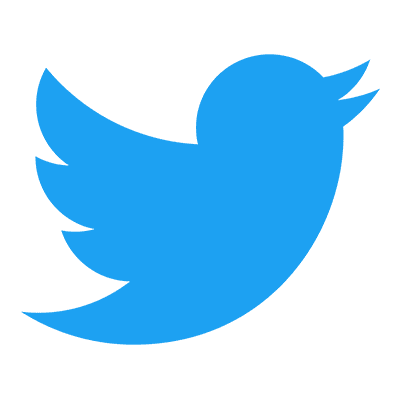 Follow us to get free & fast MCU Movies/Shows Leaks & News
About Post Author