When all three Spider-Mans got together in Spider-Man: No Way Home and all the Peter Parkers confronted a variety of enemies from throughout the Multiverse, it was one of the largest causes of mayhem in the Marvel Cinematic Universe Multiverse. Fans can delve deeply into the development of the epic movie when Titan Books releases Spider-Man No Way Home: The Official Movie Special on February 28.
Along with interviews with the actors who played the returning Spider-Men Tobey Maguire and Andrew Garfield, Tom Holland (Spider-Man/Peter Parker), Zendaya (MJ), Benedict Cumberbatch (Doctor Strange), and the film's stunt, costume, and ground-breaking visual effects teams, this deluxe collector's volume also includes interviews with these actors.
TOBEY MAGUIRE: SPIDER-MAN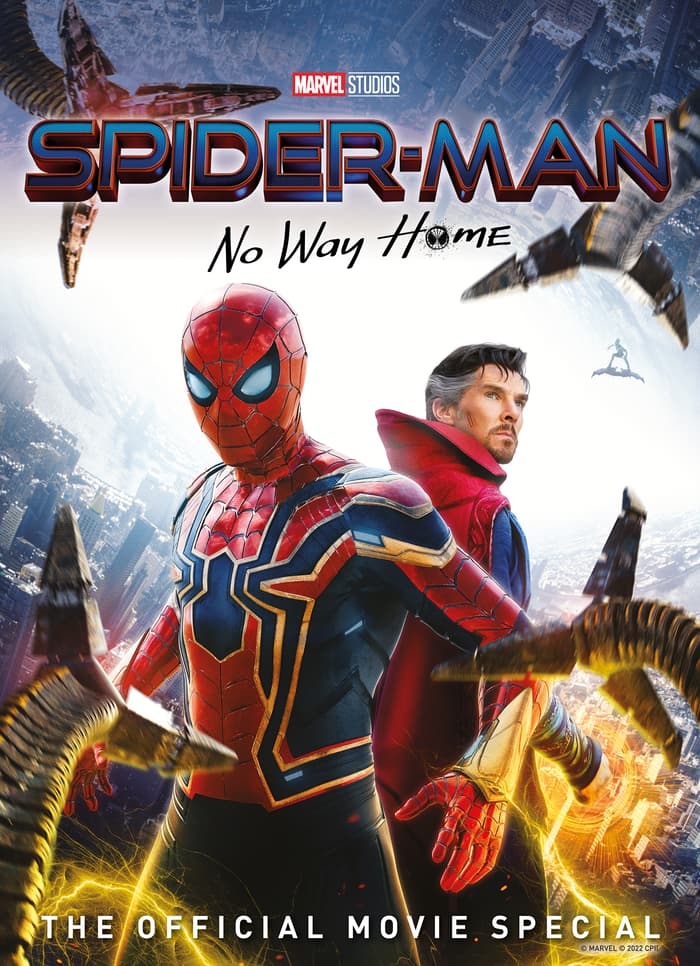 I wish to make a statement on the genre's history. When I was little, I used to watch Super Hero movies. I've seen a lot of great movies and actors who really take it seriously. Perhaps it was more random at first, but with time it became more coherent.
It's incredibly nice and seems like an honour to hear that our Sam Raimi films had any type of significant influence on these films' plot lines. And while I don't want to diminish the excellent job that everyone else performed there, I have a lot of love and respect for what came before. Just wanted to say thanks for that!
What emotions did you get when you heard about this movie?
I was relieved when they first phoned because finally! [Laughs] When I received the call, I quickly said that I would be coming to accomplish this. You know, wondering "What will this look like and what will the experience be?" with a little bit of trepidation. But to get to appear alongside attractive, gifted, and creative individuals and play with them? It just sounds like "Yes!" It's thrilling and enjoyable.
I adore both these movies and every single series. If these men phoned and asked, "Would you come hang out and have fun tonight?" It would be a "yes!" if asked, "Would you come up to do this movie, read a scene, or do a Spider-Man thing?" Why wouldn't I want to do that, then?
How did it feel to reapply the Spider-Man costume?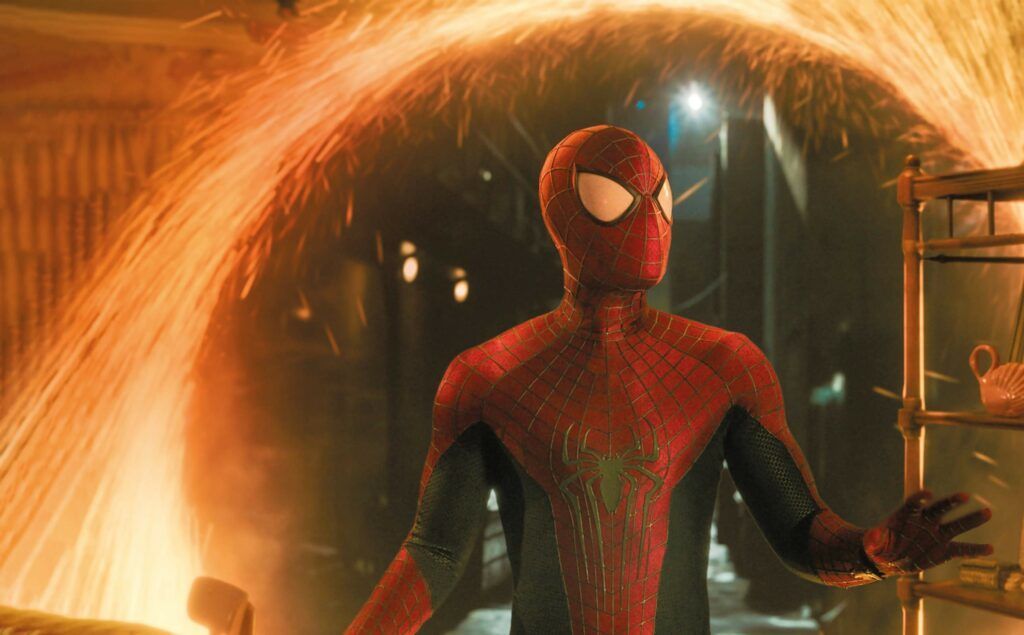 When you have to put on the entire outfit, the suit might undoubtedly be difficult. But when you get used to it, there is something enjoyable about it. When you put on your costume, it helps if you're an actor. You start to embrace it more and experience it more… You quickly get the feeling that you are at home.
ANDREW GARFIELD: SPIDER-MAN
In a spirited reimagining of The Amazing Spider-Man from 2012, Andrew Garfield wore the outfit. A sequel from 2014 followed in the same year. Until he heard the outrageous pitch for No Way Home, the actor believed his work on the part was over. He discusses his experience with the Spider-Man costume, working with his fellow Spider-Men, and going through the audition process.
How did your first audition go?
I thought, "How great would it be to realise some twisted form of a childhood dream," when I was given the opportunity to audition. Naturally, I went to the audition and didn't give it much thought as to whether or not I would receive the part. When they requested that I take a screen test, I had the notion, "This may happen. This may be the event that transforms my life. The obvious dilemma that resulted from it was: "Do I want to be so recognisable? Do I want to shoulder this obligation? But I did want to, of course! So I made the decision to screen test and enter the competition. At that time, I was quite anxious because I was thinking, "I really would like to accomplish this!" And everything suddenly gets really acute when you want to accomplish something but may not be able to. Simply take enormous chances and let the gods handle the rest.
I worked up a way to pass the screen exam since I was so anxious about it and really wanted it. I believe I gave myself an acting upgrade by telling myself, "You're 15 and you're creating a Spider-Man short film with friends." The personnel is all friendly. There is no obligation. It's up to you to make it up as you go along, and the fun of playing this part is what it's all about.I was able to put my ego in a corner and keep it there. I persuaded the part of me that puts pressure on myself that we would simply go have a laugh and that it wasn't necessary. That, in my opinion, allowed me to participate fully, be totally present, and enjoy myself. I put a lot of effort into it, but eventually I was simply going to toss it away and see what happened.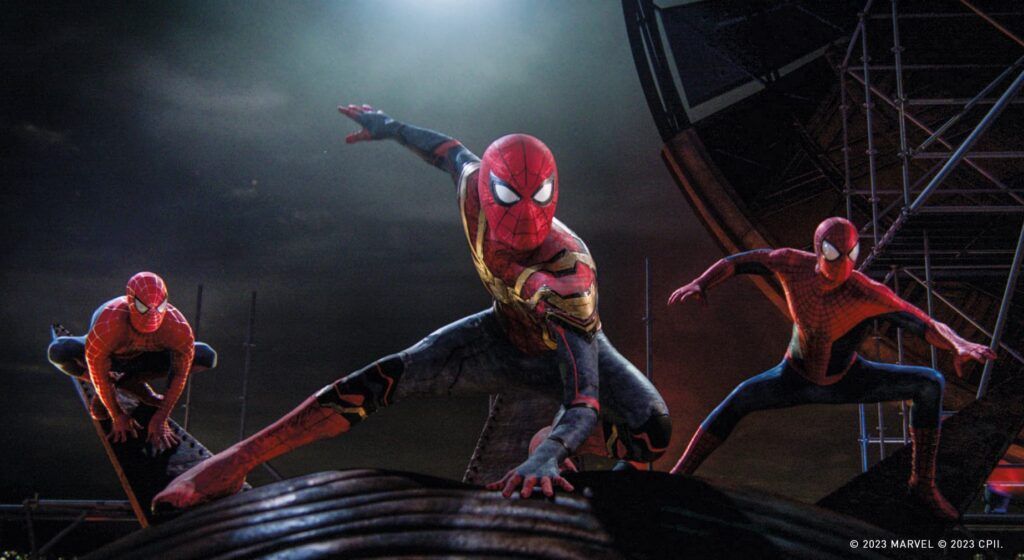 How did it go collaborating with Tom Holland and Tobey Maguire, your fellow Spider-Men?
I believe that Tom, Tobey, and I entered this situation asking, "Well, how's this going to go?" I had previously enjoyed my encounters with Tom and Tobey; they weren't long conversations, but rather incredibly tender moments at gatherings or events, or as tender and profound as those things can go, which is not very! However, Tobey and Tom both sent out really positive vibes to me. I was eager to learn more about these folks and to see what we could come up with as a team.
We all arrived with our own histories and relationships to the characters from our own flicks. Tobey and I were really in tune with one another and very clear about what our aims were for being there, which I believe was what made it so great and how it developed very early on. In the end, it was for Tom's benefit as an actor and as one of his characters, Peter Parker. Everything, in my opinion, proceeded from that point. It made it possible for Tobey and I to enjoy ourselves a little bit more than we might have if we had been solely responsible for telling the tale.
About Post Author