Paul Rudd, who is starring in Ant-Man and the Wasp: Quantumania, discussed the difficulties of producing his third solo Marvel film as the MCU prepares to launch Phase 5. With Ant-Man 3, which launches a new MCU Phase while presenting likely the largest stakes of any standalone Ant-Man movie to yet, director Peyton Reed and his team have a challenging task ahead of them. Quantumania will be anything but a stroll in the park for the MCU's tiniest Avenger after he saved half the universe in Avengers: Endgame due to the introduction of the prime form of Kang the Conqueror and the immersion inside the Quantum Realm during virtually the entire narrative.
According to Reed and his crew, this film departs significantly from its two predecessors, ratcheting up the drama and action while maintaining the same familial dynamic that served as the driving force for the past two films. Even if the narrative itself presents enormous difficulties, Rudd recently reflected on how challenging it was to film the movie and give it life.
Paul Rudd on the Difficulties of Ant-Man 3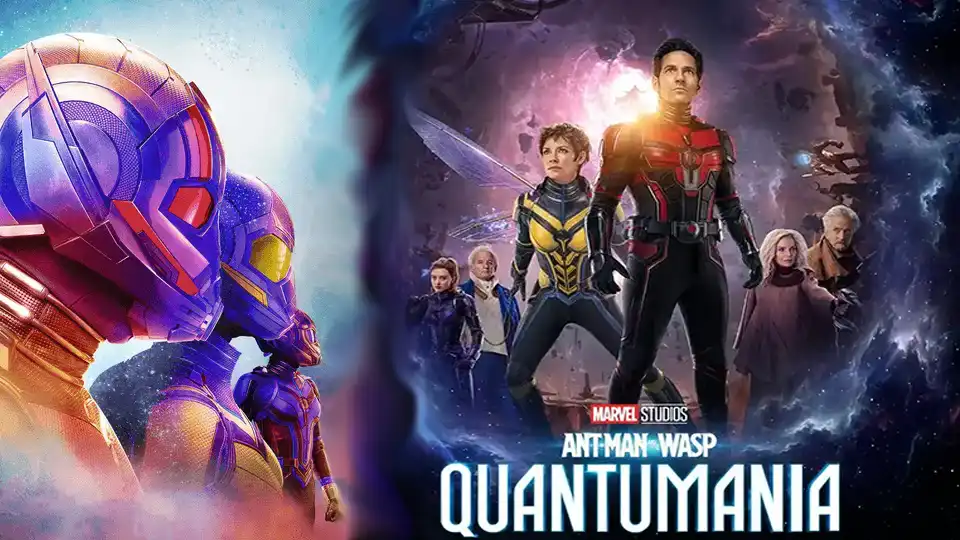 Paul Rudd, the hero of Ant-Man and the Wasp: Quantumania, opened up about how difficult it was to be physically ready for the film in an interview with Men's Health. Rudd said it was "much much tougher" for him to "get back into shape" for this third film compared to Ant-Man and The Wasp, little over a year after being awarded the Sexiest Man Alive. He even began by admitting that he felt bad about himself since his clothing didn't fit properly, claiming that he "wasn't in a good mood" prior to the start of production:
"I worked really hard to get back into shape for Quantumania, and I realized, Oh my God, this is so much harder than it was [for the last Ant-Man project]. I had fallen off more than I had in the past. All of a sudden my clothes fit tight. And I thought, God, this sucks. I can't even wear these pants. So I'd say to myself, Well, I might as well just eat some of these cookies. I was irritable and self-conscious. I just wasn't in a good mood. I really beat myself up."
Rudd discussed his ability to focus when required to work out for a film, but he also said that he tries to "find the happy medium" between working out and relaxing:
"I can be a hyper-focused person if I have a goal. If I'm doing one of these movies and I know that in four months I have to do a shirtless scene, I'm pretty dialed in. I also try and find the happy medium. I could work out hard and eat perfectly and I'll still look worse than most of the other Avengers."
Ant-Man 3 co-star Evangeline Lilly made similar remarks about how challenging it was to shoot the movie in January 2022, referring to it as "the hardest one [they've] shot" because of the COVID-19 lockdowns:
"We finished filming at the end of November, and I think, hands down, it was the hardest one we've made. It was the most difficult. It was the only one we've made during the Covid lockdowns. That just adds such an incredible complication to making a movie. It adds a lot of stress. It makes things very impersonal because you can't see faces."
Lilly also expressed her personal thoughts that this movie "may be the finest one yet" following the experience she and the team had during production, reflecting on how intense the filming was:
"Film sets are already impersonal enough, there is so much that goes on and so much that has to get done in a short amount of time, and the intensity level is really, really high. So it was a very trying experience doing the film with Covid measures. But I actually think…what we did, the stuff we shot, the material we managed to get, I think it might be the best one yet."
How Rudd Was Put to the Test by Ant-Man 3
Paul Rudd expressed no qualms about Ant-Man 3 being his biggest MCU task to yet, despite the fact that he undoubtedly understands how to keep himself looking young as he approaches 50. Even while the pandemic-related delays undoubtedly contributed significantly to the difficulty of this film, Rudd found it tough to get back into superhuman condition.
As Scott Lang prepares to face Kang the Conqueror, his greatest foe to date, Rudd seems to be at his best in all of the film's advertising material. As shown in several images from Ant-Man 3's teasers, this film will be the most emotionally and physically trying one yet for the MCU's smallest Avenger, and there's even been cause for concern that Rudd's hero may not survive this tale. Fans are eager to see how Rudd's hard work pays off on the big screen because this threequel is only the first step toward the MCU's upcoming Avengers: The Kang Dynasty movie.
On February 17, Ant-Man and The Wasp: Quantumania will make its theatrical debut.
About Post Author