In "Ant-Man and the Wasp: Quantumania," Scott Lang/Ant-first Man's meeting with Kang the Conqueror was also the first scene that Paul Rudd and Jonathan Majors filmed together.
The musicality of the scene, the rhythms of it, all seemed unfamiliar because I had never gone up against this guy. It was charged and fun, and I think we immediately kind of settled into what that dynamic was, Rudd said in an interview with Insider on Wednesday. "I was struck by his portrayal immediately, the rhythm at which he was saying the lines, the kind of rooted nature and gravitas," Rudd said.
Rudd praised Majors' portrayal of Kang, saying, "It was great and it continued throughout the entire film."
In the third solo "Ant-Man" movie, "Ant-Man and the Wasp: Quantumania," Rudd reprises his role as the insect-sized superhero to promote his association with Heineken 0.0 and the company's 2023 Super Bowl commercial. On Friday, February 17, the film will be released in theatres, and Majors' character will play the role of the antagonist.
Press that have seen the film have given Majors' performance special appreciation and hinted at the tension-filled scenes between Kang and Ant-Man. Majors, who made his MCU debut during the first season of the Disney+ series "Loki," "owns the role," according to Rudd. In the years leading up to the 2025 movie "Avengers: The Kang Dynasty," Kang will also act as the main bad guy.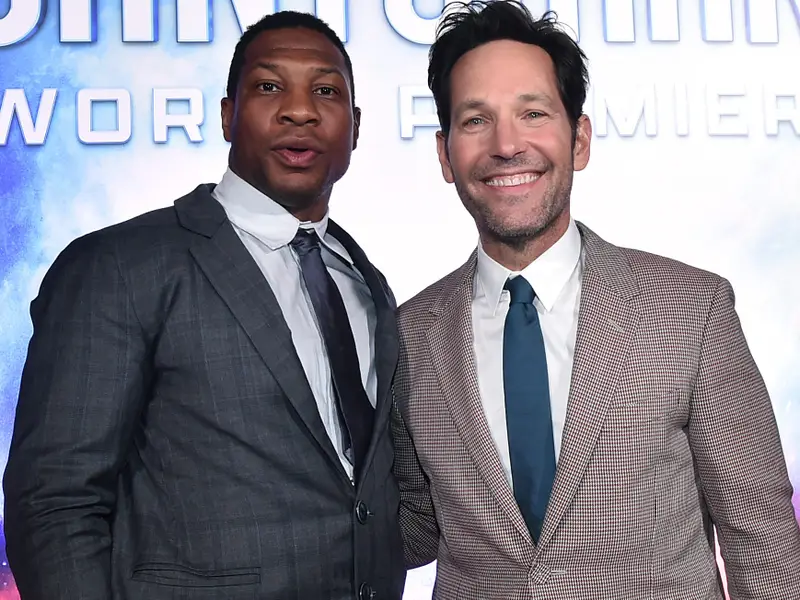 It was a wonderful experience to spend weeks working on it and then just have a straight-up battle, Rudd said, adding that he is a terrific Kang. Rudd claimed that he was concerned about what would occur if a fight scene went wrong while "Quantumania" was being made because Majors was getting ready for his part as Damian in "Creed III." The man stated, "I just kept thinking, 'Oh boy, I don't want to mess up my mark here in this fight choreography because getting one of those punches won't feel so nice.'" But once you're in it, you're in it, you know?
About Post Author