With the recent release of a new poster for Ant-Man and The Wasp: Quantumania, we now have a fresh new look at Scott Lang's further exploits with Hank Pym and the Van Dynes, a family of scientists and innovators who push the limits of reality. Prior to tonight's airing of the new movie trailer, the new poster for the movie was made public. The brand-new movie is scheduled to hit theatres on February 17, 2023.
We can see Lang as Ant-Man, Wasp as his companion, and Cassie Lang in the new poster. The three masked heroes are all dressed in suits, turned to the side and staring out of the frame. Large boulders and a small scene that provides a look into the Quantum Realm are located just underneath Ant-Man. Kang the Conquerer, the primary antagonist of the movie, is visible in the upper left corner of the shot.
The new movie will examine the frequently mentioned but little-known Quantum Realm, from which Janet van Dyne has just just escaped, as the poster suggests. Previously, Janet van Dyne was found after being lost for thirty years in the Quantum Realm in the 2018 film Ant-Man and The Wasp. The Quantum Realm has been alluded to and teased throughout the Ant-Man movies, but this is the first movie to really delve into the enigmatic Realm.
As the endearing Scott Lang, commonly known as Ant-Man, Paul Rudd makes a comeback. Evangeline Lilly as Hope van Dyne, The Wasp, Michelle Pfeiffer as Janet van Dyne, and Michael Douglas as Hank Pym are other cast members who are making a comeback. Cassie Lang will be portrayed by Kathryn Newton in the movie, taking Emma Fuhrmann's place as the character's adolescent counterpart in Avengers: Endgame. Jonathan Majors, who previously portrayed He Who Remains in the 2021 Disney+ series Loki, joins the cast as Kang the Conquerer.
The movie's theatrical debut on February 17, 2023, will be promoted with the help of a fresh trailer that was also unveiled yesterday. In the meanwhile, check out the fresh, vivacious poster down below: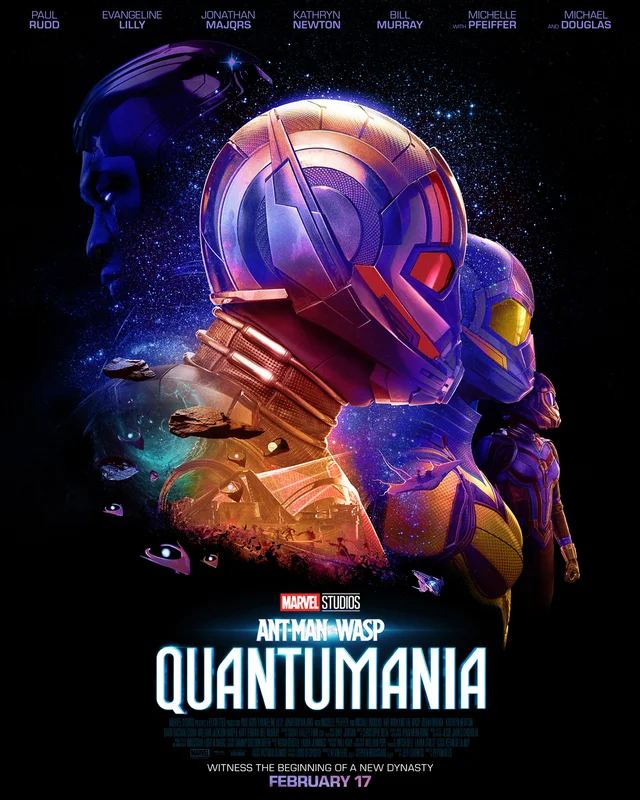 About Post Author