Get ready for more of the Skrulls and Nick Fury in the MCU as we breakdown all you need to know about the Secret Invasion release date
What is the Secret Invasion release date? The MCU is well known for its secrets, though mainly those secrets relate to stopping its huge cast from dropping major spoilers ahead of each Marvel movie release. Now, with the impending premiere of the new Marvel series on the horizon, we take a look at all things Secret Invasion. Yet another famous comic book storyline will be brought to life by the Marvel machine as Secret Invasion heads to the streaming service Disney Plus as part of Marvel's Phase 5. If you're a fan of Samuel L Jackson and his MCU character Nick Fury, you're in luck, as he's set to be the star of this TV series. So, how long do we have to wait for the Secret Invasion release date? Who else is going to appear in the sci-fi series? And what exactly goes down in this storyline?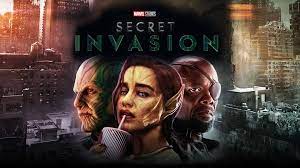 The series could well be the first Marvel product in Phase 5, with the Guardians of the Galaxy Holiday Special concluding MCU Phase 4. The Ant-Man 3 release date is set for February 2023, and there's also What If season 2 due for early 2023, so the schedule is pretty crowded. Nevertheless, the nature of Secret Invasion's story lends itself well to launching the next chapter of Marvel's journey.
About Post Author