God's Love In Black Panther: Wakanda Forever, Konadu-Sun played Toussaint, King T'Challa's son. Konadu-Sun recently opened up for the first time about the character. Letitia Wright's Shuri assumed the role of the Black Panther in Wakanda Forever, which also introduced the public to Tenoch Huerta's Namor. The movie also dealt with King T'Challa, played by Chadwick Boseman, passing away, and several scenes honoured both the role and Boseman.
T'Challa and Nakia truly had a son, who was revealed to be called Toussaint, towards the conclusion of the movie during the mid-credits sequence. The name, which literally translates to T'Challa in Wakandan, appropriately sums up the emotional tone of the movie while also paying homage to Boseman and his heritage.
Actor Toussaint Discusses His Wakanda Forever Role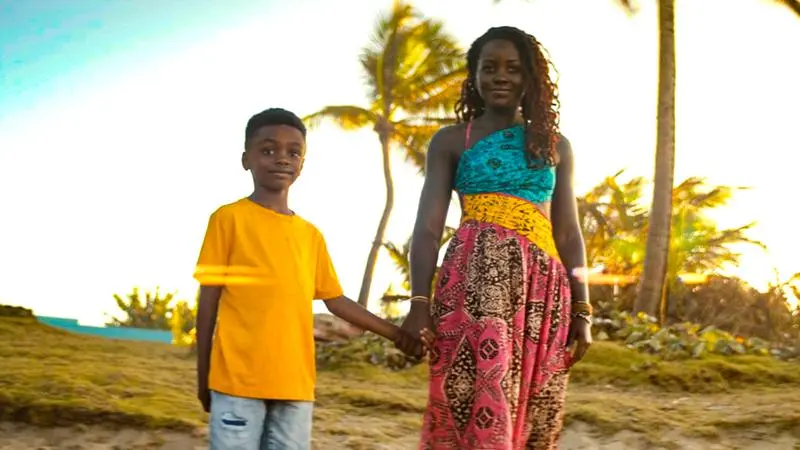 Actor Divine Love Konadu-Sun, who plays Prince T'Challa, was questioned by POC Culture about his part in the movie, including how he won the part, what it means to him, and how he prepared to play Chadwick Boseman's on-screen son. Konadu-Sun responded "very thrilling" and "amazing" when questioned about his entire experience acting in Black Panther: Wakanda Forever during the interview. The eight-year-old actor also discussed his admiration for the first Black Panther movie and what it was like to "see (himself) on the big screen:
"It's definitely very exciting. It was wonderful. It was a dream come true because I've been wanting to do it for so long, and also it was amazing because I finally got to see myself on the big screen, and I've wanted to do that since I saw Black Panther."
Konadu-Sun also discussed how challenging it was to land the part, which required him to read several different scripts. However, the actor said that he rejoiced with his parents after learning that he had been cast in the role:
"I hugged my parents and I was just dancing a whole bunch."
The Toussaint actor was also questioned about his interactions with Ryan Coogler, who directed Black Panther: Wakanda Forever, referencing his discussions of Prince T'Challa's personality. The director reportedly informed the actor just that "he's athletic." Konadu-Sun also disclosed that he watched Chadwick Boseman in Captain America: Civil War, the actor's first Marvel Cinematic Universe (MCU) endeavour, in order to prepare for this part.
According to the interview, Konadu-Sun is a huge admirer of both superhero movies and comic novels. His favourite superhero is Spider-Man, particularly Tom Holland's interpretation of the superhero. The actor also disclosed that he was permitted to save a piece of his own chair from the Wakanda Forever set.
In Black Panther: Wakanda Forever, Lupita Nyong'o's character Nakia is hiding Toussaint from the other characters. In the movie's mid-credits sequence, she tells Shuri about him, although it is obvious that they wish to conceal his name for the time being. Since it was previously disclosed that Marvel Studios always intended for Boseman's character to have a son in this movie, it is clear that they will eventually want to include him into the larger scheme.
Young kids growing up and assuming the role of superheroes was a frequent subject in the MCU's Phase 4. In addition to being teased with Jullian Hilliard and Jett Klyne, who play Billy and Tommy Maximoff, this was the situation with Hailee Steinfeld's Kate Bishop and Iman Vellani's Ms. Marvel. Prince T'Challa appears to have been a prominent player in Marvel Studios' plans from the beginning, and he will likely team up with the other characters indicated above to create the Young Avengers.
However, many fans applauded Konadu-performance Sun's in Black Panther: Wakanda Forever as a great, if emotional, way to celebrate Chadwick Boseman's legacy by having the character revealed in such a potent way at the conclusion of the movie.
On Disney+, Black Panther: Wakanda Forever is currently available for streaming.
About Post Author