This time Marvel has tried to create a combination of romance, comedy and action in the movie Thor Love and Thunder . Where in the first part of the movie we see the humble Thor who got tired after fighting a lot of wars and now searching for peace. He has left his stone breaker. But after some time he comes to know that Jane is learning to operate the Mjolnir and become Mighty Thor, and she is helping assguardians selflessly . Thor decided that it's still worthy to be with his love and support her . So that way we have seen Thor's feelings for his love Jane.
And we also come to see Valkyrie's character in full action , she is super active in the whole movie . Fighting with Gorr doing comedy and more things . After all this time Marvel portrays Valkyrie as a kind of important character. Maybe they are planning a solo movie or series with her .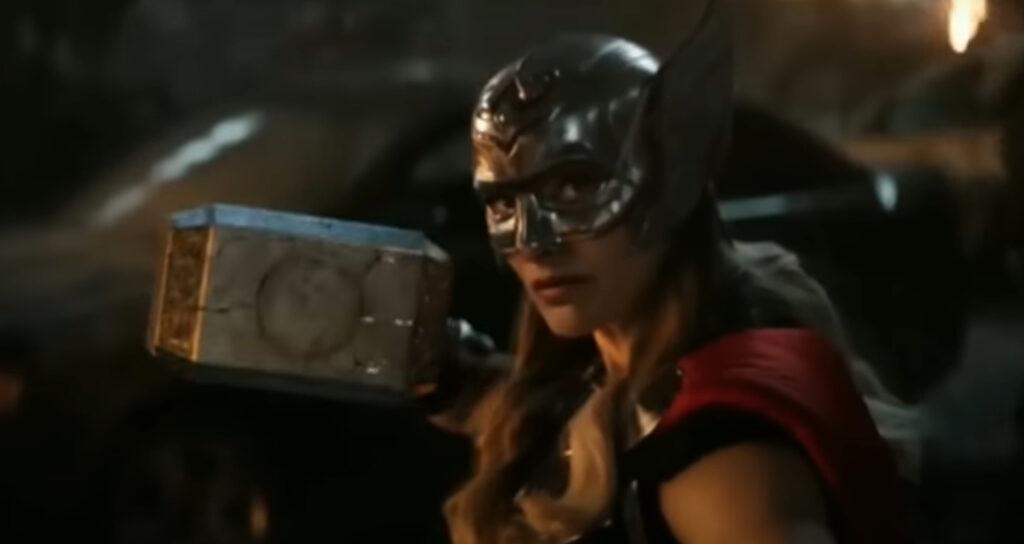 On the other hand we have seen Zeus in full ego , but after losing the battle with Thor his ego breaks , then he calls his son Hercules to kill Thor . Maybe we will see Thor vs Hercules in an upcoming movie or series . And after all the main part of the movie , the fighting scene with Gorr , Gorr is portrayed as the very powerful psychopath villain we have ever seen in Marvel movies.
He has a very haunted kind of personality . Who tries to kill all the gods . So, all in all we have seen a very wonderful movie by Marvel . We will rate it 8 out of 10 .
Overview
Marvel Studios' THOR: LOVE AND THUNDER stars Chris Hemsworth, Tessa Thompson, Natalie Portman and Christian Bale. Directed by Taika Waititi. In theaters July 8, 2022.
Director : Taika Waititi
Cast : Chris Hemsworth, Tessa Thompson, Natalie Portman and Christian Bale
Release Date : July 8, 2022
About Post Author