This time Merval has plans to bring some mystic theory in the movie Thor Love and Thunder . And one of the mystic places in the movie is the shadowrealm , where the main villain Groor lives. Groor is getting power from some shadow creature.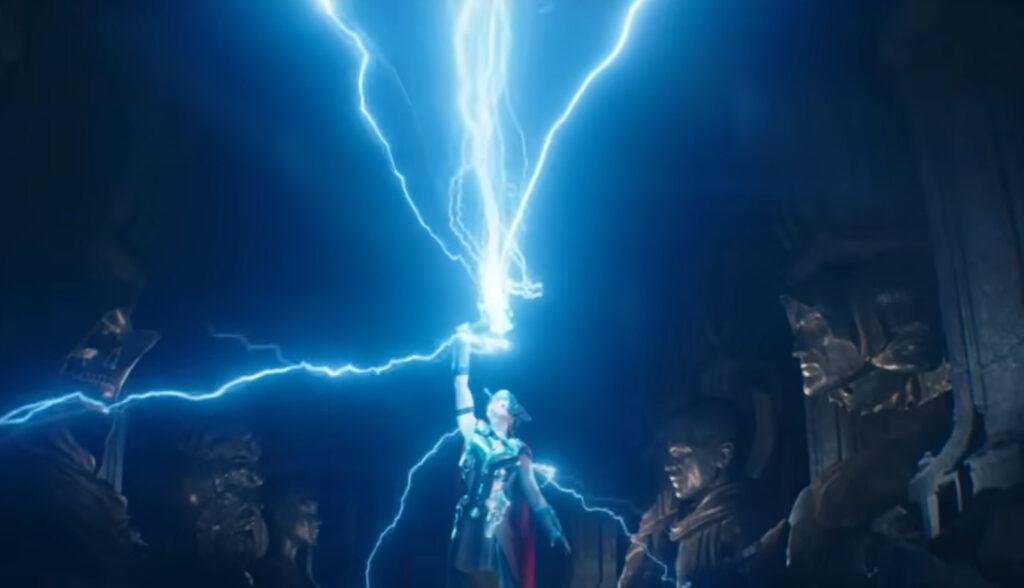 And we also know that Mighty Thor is going to bring the rainbow in the official video. Have you ever thought about why she is trying to bring the rainbow ? Actually they are trying to defeat the super villain Groor with the color of rainbow , by bringing the color in the black and white shadowrealm area.
Grab your tickets now to experience the power of thunder & color of love in the movie Thor Love and Thunder .
Overview
Marvel Studios' THOR: LOVE AND THUNDER stars Chris Hemsworth, Tessa Thompson, Natalie Portman and Christian Bale. Directed by Taika Waititi. In theaters July 8, 2022.
Director : Taika Waititi
Cast : Chris Hemsworth, Tessa Thompson, Natalie Portman and Christian Bale
Release Date : July 8, 2022
About Post Author