Hey Marvel fans , do you know how Thor is not worthy of Mjolnir ? And how did Jane, the ex-girlfriend of Thor, become worthy for the Mjolnir ? Well, we are here to solve all your doubts .

Before being worthy of the Mjolnir, Jane is fighting with breast cancer. And her chemotherapy is going on . After that she becomes worthy for the Mjolnir because she is the only mortal being who stepped on Asgard. She becomes selfless and that's why she is chosen by Mjolnir. And she also loves Thor so much so it was a very good opportunity to support your ex-boyfriend after separating for 8 years 7 month and 6 days, well that's too long . But for her it's 3 years because she was snapped by Thanos and vanished for 5 years .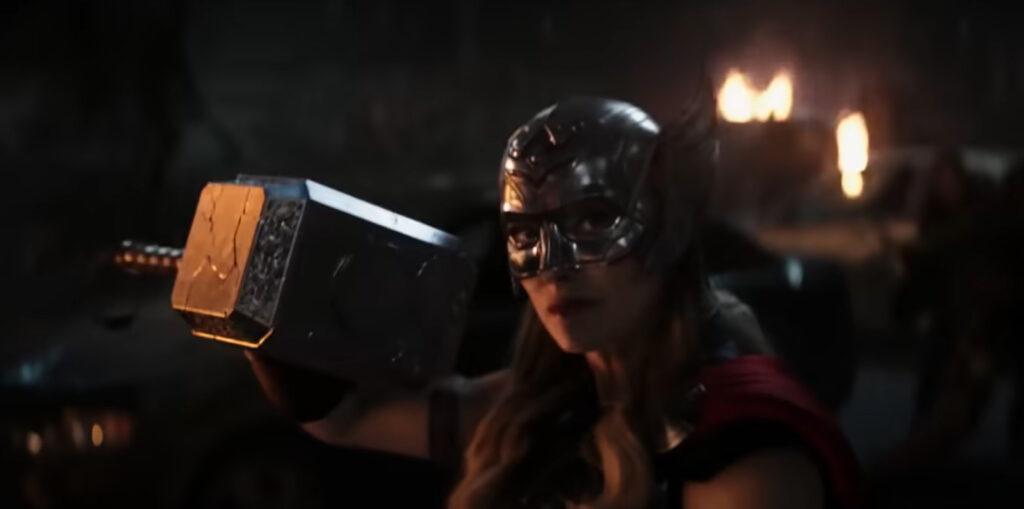 So , being selfless and for her sacrifices she is worthy for Mjolnir, and able to be Mighty Thor. On the other hand Thor has become unworthy because he becomes a bit overconfident , and unable to save Asgard which is fully destroyed by Hela.
A lot of surprises you will experience in the movie , So, grab your tickets now !
Overview
Marvel Studios' THOR: LOVE AND THUNDER stars Chris Hemsworth, Tessa Thompson, Natalie Portman and Christian Bale. Directed by Taika Waititi. In theaters July 8, 2022.
Director : Taika Waititi
Cast : Chris Hemsworth, Tessa Thompson, Natalie Portman and Christian Bale
Release Date : July 8, 2022
About Post Author