If you are looking for a romantic superhero movie , to go with your partner on a movie date , then Thor love and thunder movie can fulfill your expectations.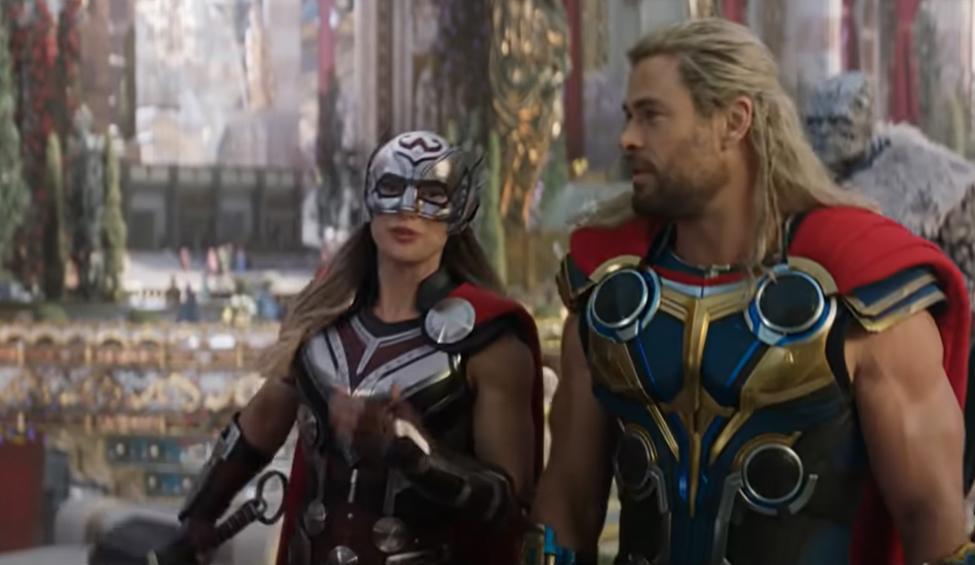 Some scenes of Love and thunder are leaked where we have seen the flashback scenes of their love at the time of Avenger Age of Ultron. At the Avenger age of Ultron they have broke up , and again in Thor love and thunder they have patch up. So now we will see a beautiful sweet feel of love in the Thor love and thunder . So this time Marvel fans will experience a bite of love in this movie . So book your ticket with your partner and enjoy the love.
Overview
Marvel Studios' THOR: LOVE AND THUNDER stars Chris Hemsworth, Tessa Thompson, Natalie Portman and Christian Bale. Directed by Taika Waititi. In theaters July 8, 2022.
Director : Taika Waititi
Cast : Chris Hemsworth, Tessa Thompson, Natalie Portman and Christian Bale
Release Date : July 8, 2022
About Post Author