The last fight scene is leaked , which is very accurate for Marvel fans to predict what would be happening at the end of the movie. In the last scene of the movie when Thor is fighting with Gorr the God Butcher. Thor is using his stone breaker and Mjolnir at the same time to attack the God Butcher with the thunder strike. The thunder stroke is very powerful that affects the God Butcher a bit but he has survived it somehow. After that he puts his sword to the planet which destroys the moon where they are fighting.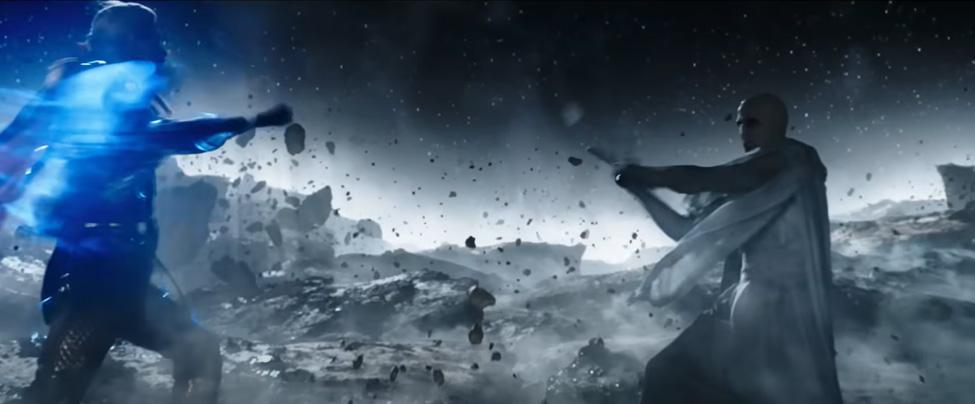 So, Marvel fans can expect a lot of actions in this movie with amazing power strikes. Let's grab your tickets and meet in the movie theater.
Overview
Marvel Studios' THOR: LOVE AND THUNDER stars Chris Hemsworth, Tessa Thompson, Natalie Portman and Christian Bale. Directed by Taika Waititi. In theaters July 8, 2022.
Director : Taika Waititi
Cast : Chris Hemsworth, Tessa Thompson, Natalie Portman and Christian Bale
Release Date : July 8, 2022
About Post Author