Ke Huy Quan, a recent addition to the MCU, shared with fans his wonderful experience working with Tom Hiddleston on Loki Season 2.
The following six-episode plot, which features the whole core cast from Loki Season 1, is expected to lift the lid on more of the Multiverse as the God of Mischief struggles to contain the impending catastrophe in the Marvel Cinematic Universe. And because Hiddleston is one of the series' most seasoned actors, he is still appreciative of the chance to continue portraying Loki years after the character first appeared in 2011's Thor.
Hiddleston said during Season 2 production how moved he was by the conclusion of the first season's filming, describing a "feeling of relief [and] appreciation" that everyone had after successfully overcoming such a demanding task.
And now, as eager viewers await the premiere of Season 2, one of Hiddleston's newest co-stars has thrown some insight on how ardently the Loki actor feels about his own work and the whole movie industry.
The Friendly Attitude of Tom Hiddleston on the Loki Set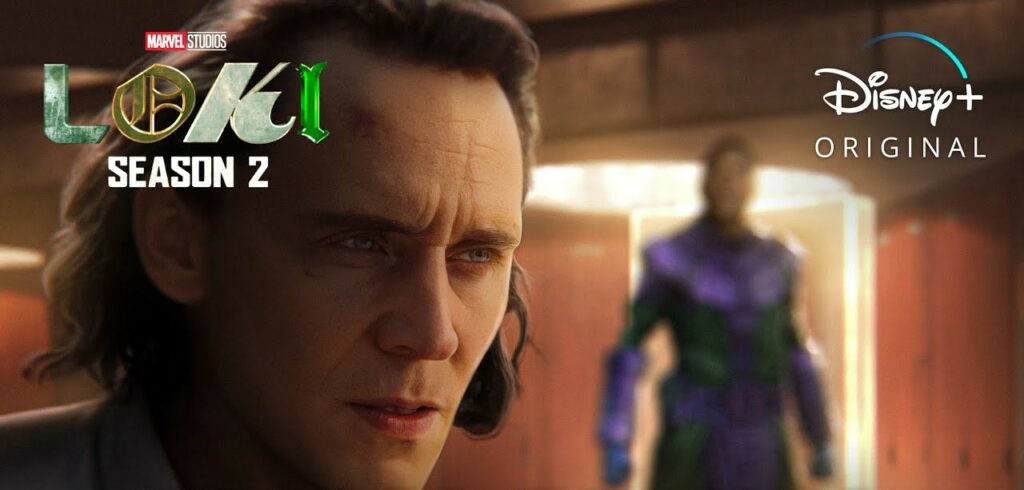 Loki Season 2 star Ke Huy Quan talked up about his experience working with Tom Hiddleston on the set of the MCU Disney+ drama during an interview with Josh Horowitz for the Happy, Sad, Confused podcast.
The former Indiana Jones star referred to Hiddleston as "one of the sweetest, giving" performers he has ever worked with when asked what questions the actor had posed to Quan before their collaboration:
"Well, first of all, I love Tom Hiddleston. One of the kindest, generous… one of the most talented actor I've ever had the pleasure to work with. I had an amazing time shooting Loki Season 2 with him, and with Owen Wilson, and our entire cast. It was incredible. There was one day we were filming and… I have to think carefully now before I get into trouble with Marvel…"
In reference to Quan's well-known performance in Indiana Jones and the Temple of Doom, Hiddleston once claimed that he "cannot believe (he's) working with Short Round," which Quan recalls Hiddleston discovering on site one day. Later, when Quan expressed her want to meet Hiddleston and the cast again, he inquired as to if someone had recorded the event on video, causing them both to laugh:
"There was one particular day of shooting, and he found something on set, and he said… he saw it and he said, 'Oh my gosh, I cannot believe I'm working with Short Round from Indiana Jones and the Temple of Doom.' And he was so cute, and so kind, and I was so excited, and I said, 'Oh my god, did anybody get that on tape? Please tell me somebody got that on tape! He was incredible. We laughed so hard and… I didn't want that shoot to end. So hopefully we will go back for some more… reshoots. I don't know when, but I can't wait to see all of them again."
Quan also discussed his opportunity to return to the industry after almost 20 years, adding that he "started at the absolute top" with his first audition for Short Round. Although he was concerned that this might be the end for him after the film, he expressed his appreciation for the opportunity to appear in the critically acclaimed 2022 film Everything Everywhere All at Once:
"… It was kind of like deja vu for me, honestly, because my first audition ever was for Indiana Jones and the Temple of Doom, right? And I got that and then of course, I started at the very top and there was nowhere to go but downhill from there, right? … But, you know, that was 38 years ago. And then 38 years later, I was given this incredible opportunity [with Everything Everywhere All at Once] that I'm so grateful for. And afterwards, I was like, 'Wow, is that it? I mean, did I just luck out with that?' And then, you know, 'I'm not going to be able to get another job.' That was the fear that was going through my mind during the pandemic."
The Marvel Studios president Kevin Feige called him the first time after Everything Everywhere All at Once to ask him whether he wanted to join the MCU before things started to look up for him, he continued.
"I was miserable. I couldn't go out and I couldn't land a single job. And I even made a joke with the Daniels and our producer and I said, 'Nobody wants to hire me except Steven Spielberg, George Lucas, Wong Kar-wai, and the Daniels. And when [Everything Everywhere All at Once] came out, the first phone call I got was from Kevin Feige, who graciously asked me if I wanted to join the MCU… and I called [producer] Jonathan [Wang]… and I said, 'You know what, nobody wants to hire me except [those names]… and Kevin Feige.' (laughs) But oh my god, it's just been incredible… 2022 is the year that I will always, always remember because it's one of the happiest years of my life."
While applauding the efforts of Loki Season 1 on Disney+, Quan acknowledged that he's unsure if his part would continue into other MCU productions. Nevertheless, he made it plain that he's been a major MCU fan since the first Iron Man:
"I don't know. I really don't know. That is a question that you would have to ask Kevin Feige. All I can say is that I had the most amazing time and… I'm so grateful for it. I've been a fan of a lot of Marvel movies, dating back to the first one, Iron Man. And when Loki Season 1 came out, I thought it was one of the most creative television shows ever made and I was instantly a big fan. So when I got that call from Kevin Feige to join Season 2, oh my gosh… I was jumping up with joy."
After working with Sarah Halley Finn on Everything Everywhere All at Once, the Loki actor expressed his gratitude to her and called her "the unsung heroes of (the) profession."
"I'm so grateful to Sarah Finn, our casting director. And I really think casting directors are the unsung heroes of our business. They are the gatekeepers, and you know, I remember the day when I went into Sarah Finn's office to audition for her and the Daniels for Everything Everywhere All at Once. And it was also her that suggested to Kevin Feige for me for Loki Season 2, so I owe that woman a huge debt and I'm really grateful to her."
Tom Hiddleston has been a fan favourite among MCU watchers for more than a decade, and it's obvious from the enthusiasm he displays on set that he's just as beloved among his coworkers. He's never hesitant to express his love and admiration for his co-stars, and based on Ke Huy Quan's time on set, it seems that this tendency isn't going anywhere.
Quan's encounter with Hiddleston, who professes his love for the Indiana Jones film series and shares one of his own childhood recollections with an actor who played a significant role in the plot, is especially endearing.
Although the first Loki teaser from San Diego Comic-Con 2022 hinted at Quan's role in the Time Variance Authority's records division, how the two interact in the show is still a mystery. With Quan's return to fame, fans will have to keep an eye out for him as the Phase 5 series progresses. What comes after that will be a crazy trip over time and space.
Disney+ will start streaming Loki Season 2 this summer.
About Post Author