Tom Holland, who portrays Peter Parker aka Spider-Man in the Marvel Cinematic Universe, will serve as the main character in Avengers: The Kang Dynasty in 2025, if a claim from a reputable industry insider is to be trusted.
Holland's Spider-Man was last seen in the multiverse-themed winter blockbuster Spider-Man: No Way Home from 2021. Also, it included the Spider-Man portrayals of Tobey Maguire and Andrew Garfield as well as stars from previous Spider-Man movie series including Alfred Molina and Willem Dafoe. After the conclusion of the movie, Tom Holland's Peter Parker was similarly forgotten by the general public. This occurred when Doctor Strange used a memory-wipe spell to preserve the multiverse from collapsing and return both Tobey and Andrew's Spider-Mans, as well as their respective adversaries, back to their original dimensions.
A new contract with Sony and Marvel Studios was quietly signed by Tom Holland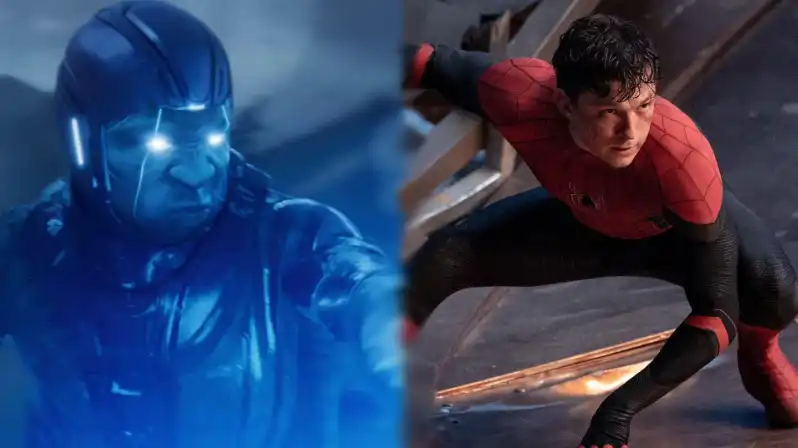 Tom Holland will portray the primary character in Avengers: The Kang Dynasty, according to a claim from renowned and trustworthy industry insider MyTimeToShineHello, who has over 100k Twitter followers and a stellar track record for reporting numerous scoops surrounding Marvel rumours.
Tom Holland, according to a second tweet from MyTimeToShineHello, has quietly signed a new contract with Sony and Marvel Studios. Also, the insider claimed that Secret Wars would be released before Spider-Man 4.
With his familiarity and expertise with the multiverse, which serves as the main story element in Phases Four, Five, and Six of the MCU, it makes sense for Tom Holland to play the protagonist or have a prominent part in Avengers: The Kang Dynasty.
Yet Spider-Man is not the only figure who is familiar with the universe. Others with experience and knowledge of it are also known to exist, including Doctor Strange, America Chavez, Loki, and Scarlet Witch. Yet, it would be intriguing to see Spider-Man take the lead in the conflict against Kang, whose powers relate to several timelines and multiverses. Kevin Feige said that the story for Tom Holland's fourth installment of Spider-Man has been finished, but scripting has just begun. He made no further comments on the fourth Spider-Man movie, though. He remarked in a statement to Entertainment Weekly:
"All I will say is that we have the story, We have big ideas for that, and our writers are just putting pen to paper now."
Other than the aforementioned changes, neither Avengers: The Kang Dynasty nor Spider-Man 4 have received any new information as of yet. Fans can only take in the information and wait for additional details, at least until the Comic-Con in July 2023. The current release date for Avengers: The Kang Dynasty is May 2, 2025. The movie's narrative is presently unclear because it is still in the production phase.
Fans may anticipate it to deal with Kang and his variations, who will be the focus of the narrative. What will happen in the forthcoming movie has already been set up in Ant-Man and The Wasp: Quantumania's mid- and post-credits sequences. Jonathan Majors, who previously played Kang and his variations, is the sole actor whose participation in the cast has been confirmed. But anticipate both MCU stalwarts and newbies to return in the movie, including Anthony Mackie, Brie Larson, Simu Liu, and Letitia Wright.
Follow us to get free & fast MCU Movies/Shows Leaks & News
About Post Author