The Disney+ premiere of Marvel Studios' Secret Invasion is still a few weeks away, but nothing is known about the show yet.Fans, however, are anticipating seeing a lot of recognisable characters because the comic book event from which the series gets its name included the whole cast of A-list heroes. However, without a tonne of appearances from the Marvel Cinematic Universe getting in the way, Secret Invasion will be a stronger series.The opening five minutes of Secret Invasion were published by Marvel Studios following a social media marketing prank reminiscent of the early 2000s' online augmented reality games. In the scene, Agent Prescott, played by Richard Dormer, converses with Agent Everett Ross, played by Martin Freeman. Or is he not? After Prescott tackles him at the conclusion of the video, it is a legitimate question.
After the sequence, a new trailer begins to play, in which Olivia Coleman's character inquires as to why Nick Fury doesn't call his buddies with superpowers. Because Samuel L. Jackson is the star of Secret Invasion, adding any Avenger may detract from his performance. In the video, Fury responds that he must fight this battle alone.Ross, though, is joined by a few of his other loyal pals. Cobie Smulders is once again dressed as Maria Hill, and Ben Mendelsohn is back as Talos. This cast of characters makes sense.Fans may, however, be building up anticipation for cameos that were never promised, similar to what happened with Doctor Strange in the Multiverse of Madness. In actuality, a stronger plot would maintain the series' attention on non-powered humanity vs Skrull terrorists.
It is obvious that Marvel Studios spends as much money on its TV shows for Disney+ as it does on its films. However, rather than covering two and a half hours, the budget must cover six hours. The burial of Tony Stark in Avengers: Endgame is humorously referred to as "Marvel's most expensive scene ever" due to the high salaries each of those franchise actors command. For a situation like Secret Invasion, it was routine in the comics to involve Captain America, Thor, Spider-Man, and everyone else. Tom Hiddleston, Chris Hemsworth, or another movie actor for a walk-on cameo is not the best use of the funds for the TV series.
It seems fitting that James Rhodes, played by Don Cheadle, appears, especially given the upcoming releases of Armour Wars and Ironheart. He continues to have a close relationship with the US government and is the only known superhero possessing Tony Stark's Iron Man suit. In episodes five or six, he serves as all the super-powered cavalry the heroes would require. The narrative should continue to centre itself on Fury and the other common people that regularly cross paths with demigods, though. Yes, it would be entertaining to watch Fury interact with Scott Lang or another member of The Marvels cast. Fans of the MCU have not yet seen Fury survive a "solo" operation.
Samuel L. Jackson receives insufficient screen time from Marvel Studios despite having participated in no fewer than 15 MCU films and television shows. With the exception of The Avengers and Captain Marvel, he usually just turns up, saves the day, and leaves. Fury has never been a figure that viewers have had much interaction with. Imagine what a performer like Jackson can offer audiences when he doesn't have a room full of superheroes to fall back on. Jackson takes charge in a room full of superheroes with ease.
Apart from the poor narrative, MCU fans often overlook Chris Evans' appearance as Captain America in Thor: The Dark World. Technically speaking, Loki was impersonating one of Thor's new buddies using his illusory abilities. It's a fantastic, amusing scene. Viewers are aware that Evans had to be on location and dressed up in order to shoot that sequence. Many fans were disappointed by this and wished the producers had included the "real" Captain America in the narrative for a scene or two.
Any well-known MCU characters that appear in Secret Invasion will very definitely just be Skrulls. There are several methods for the storytellers to do this while still delighting the audience. But why bother when Emilia Clarke, Olivia Colman, and Samuel L. Jackson are more than "enough" for the story? Secret Invasion in the books included characters from throughout the Marvel Universe, but it doesn't preclude the television show from having its own identity.
Jackson deserved to "headline" Secret Invasion for being his 16th production in the MCU (including The Marvels). What it looks like when he gathers a group of heroes to save the world has been witnessed by viewers. They will watch him doing it to rescue the universe in The Marvels. Jackson has the opportunity to exercise his impressive acting chops in Secret Invasion, giving a role he has portrayed for 15 years more complexity and subtlety. The TV series format allows the writers to fully inhabit their characters and heighten the tension in this thriller about an extraterrestrial invasion. No need to overcrowd the narrative with costumed hero cameos.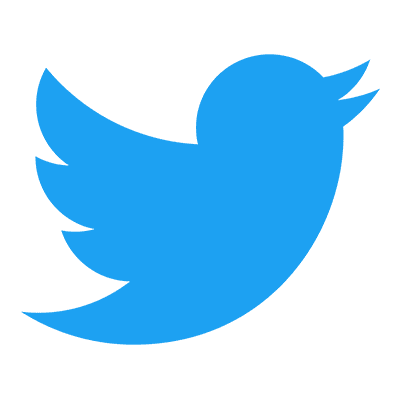 Follow us to get free & fast MCU Movies/Shows Leaks & News
About Post Author