Hugh Jackman will play Logan, aka Wolverine, in the upcoming Deadpool 3 sequel, which will be his tenth movie overall. Given that the Logan character had a definite ending when he was killed off in 2017's Logan, the news was shocking when it was first revealed. Additionally, Jackman had stated that he was done with the part, and as the years went by, it appeared as though he had been sincere.
In an interview with Chris Wallace for CNN, Jackman revealed out about his forthcoming comeback to the character. He answered the question of how the character may appear in Deadpool 3 by emphasising that the movie is set before the events of Logan, therefore this has no bearing on those events or the character's ultimate end.
In the interview, the actor says:
"I mean, you've categorized it as a Deadpool movie. We like to call it Wolverine 10 in our house. Basically, this is taking place… the story is pre-Logan. Which is, exactly as you said, where Logan died. So, we pre that in the storyline."
Then Jackman clarified why he made the decision to take up the job again after previously leaving it. Despite Logan, the actor really believed he had finished portraying the role. However, after years of people pleading with him to do so, Jackman only became interested when he understood how intriguing it would be to examine the rivalry between Wolverine and Deadpool.
"I really thought I was done. Like, I was at peace with it. I got asked every day, either in interviews, or Ryan Reynolds ringing me, 'Can we do it again?' I'm like, 'No, I'm done.' Someone said to me, I think it was Deb, she's my wife, she said, 'You know, after this, what is it you really wanna do?' And I was just driving down a day later and I thought, 'What do I want?' And it came to me like that, because when I keep thinking of me and Ryan and Deadpool and Wolverine, which are classic comic book rivals, there's also a dynamic that I've never really got to do before as Wolverine."
Hugh Jackman will train for six months for his Logan comeback.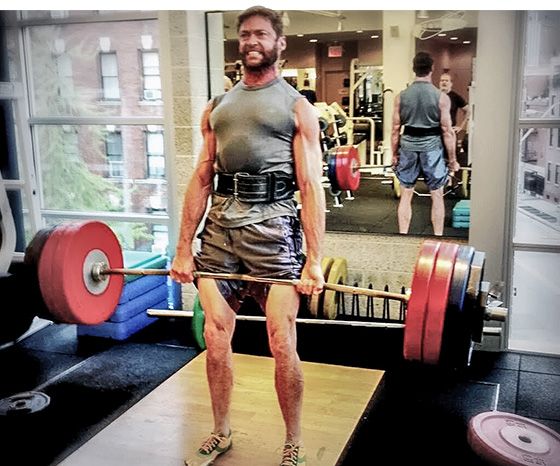 Regarding what it will take to get back into character for Deadpool 3, Jackman also shared his thoughts. In order to be in top physical condition when it's time to start filming the movie, he claims that his intention is to dedicate the entire next six months to training.
"I'm not doing any other work. I'm gonna be with my family and train. That's going to be my job for six months. And, I'm really fit right now."
Fans will be thrilled to see Wolverine and Deadpool on the same screen, but there will be some waiting until the movie is released. The movie Deadpool 3 will be shown in theatres on November 8, 2024.
About Post Author