As Ant-Man and the Wasp: Quantumania gets ready for its MCU debut, lead writer Jeff Loveness discussed how Spider-Man, another bug-themed hero, served as inspiration for the narrative. In Ant-Man 3, Scott Lang will embark on his most perilous solo mission to date when he and his squad enter the Quantum Realm and first confront Kang the Conqueror. And even while it's been hinted that Paul Rudd's character may survive this threequel and live to fight another day in subsequent Avengers films, the movie's trailers have already shown that he'll be put through the ringer right away.
It's anticipated that Scott Lang will retain at least part of the humorous demeanour for which Paul Rudd is renowned, even if Ant-Man 3 is said to be a darker film. And according to the threequel's lead author, when thinking about a foundation for how to narrate Scott Lang's most recent solo journey, one individual in particular entered the discourse.
New Ant-Man Film Influenced by Spider-Man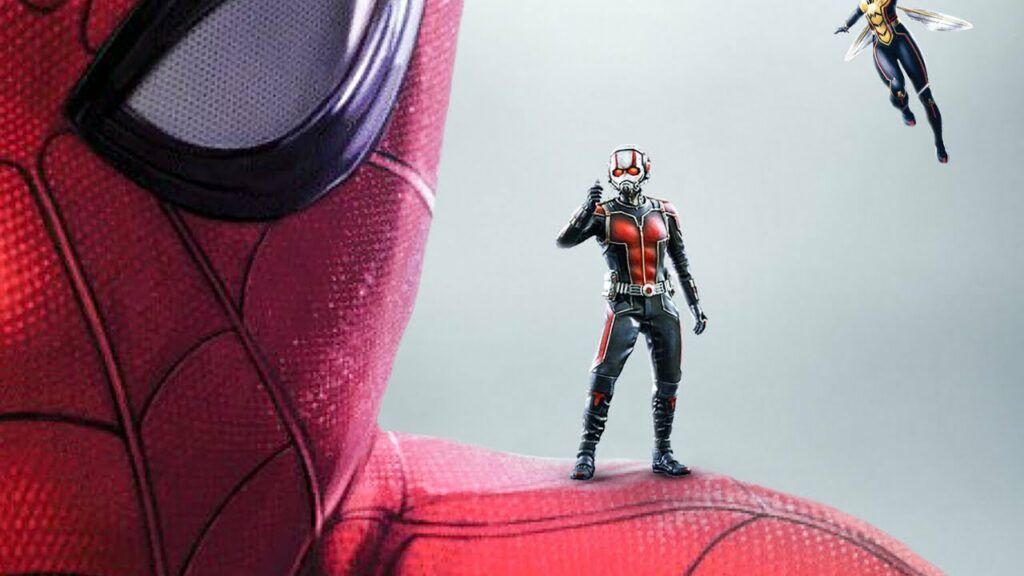 Head writer of Ant-Man and the Wasp: Quantumania Jeff Loveness revealed some of the sources of inspiration for the film in the most recent issue of SFX Magazine.
He made a statement about how movies can achieve more than one thing thematically by citing The Lord of the Rings: The Fellowship of the Ring from 2003 as an example of a film that swiftly switches tones from being "light-hearted…to severe apocalyptic stakes":
"The other day, as I was watching "Fellowship Of The Ring," I was struck by how quickly the tone changes from humorous and lighthearted to intense with apocalyptic stakes. We sometimes like to narrow down the meaning of movies so that they can only be one thing. But for me, that's part of the appeal of old adventure movies. That was the appeal of Marvel comics for me as a child."
Loveness then shifted the topic to Marvel characters that excel at doing that, citing Spider-Man in particular since he is "always cheery and hilarious" despite the chaos around him:
"Spider-Man is the best at doing that. Although he is dealing with a lot of personal issues and terrible things, the overall tone is always humorous and upbeat, and the character is endearing, so you sort of stumble along with him. I tried to emulate those Marvel comics I loved as a child, which were able to balance both, using that as a model.
Paul Rudd was noted in relation to that tone change, and the author praised him for his "quite great acting" when Scott comes to terms with the fact that he's up against something considerably more powerful than Yellowjacket from Ant-Man or Sonny Burch from Ant-Man and the Wasp:
"Rudd is an extremely talented actor. There is a change that takes place. The plot changes once Kang appears and Scott realises who he is dealing with. Rudd's eyes show it, as do you. Scott is a silly, playful person, but he has served two prison terms and participated in significant Avengers events. As a result, you can see his eyes gradually change as he thinks, "Oh, I'm not dealing with Walter Goggins from the last movie, this is something else!""
The stakes in this third instalment are immediately apparent to Scott, especially given that he is accompanied by his family rather than major players like Captain America or Thor:
"You can see that taking hold of him. "The stakes are substantial. I'm not here with Thor and Captain America. My family and I are present. I'm completely out of my element. So what initially seems to be a fun, playful adventure changes into this sort of strange rivalry. Being enemies with Kang and Ant-Man is kind of amusing.
Generally speaking, using Spider-Man as an inspiration for a Marvel film isn't a horrible idea, especially in light of the fact that he's regarded as one of the franchise's most dependably happy and optimistic characters. Particularly in his solo Ant-Man films, Paul Rudd's Scott Lang has consistently displayed this enthusiasm. Fans of Spider-Man previously seen this crazy dynamic in Spider-Man: No Way Home, when the youthful hero still managed to provide a few giggle-inducing moments while realising that by the conclusion of the film, no one would even be aware of his existence.
Even in the midst of imminent peril, Scott Lang maintains his upbeat and even cheerful demeanour, despite the fact that the circumstances in his third solo film are undoubtedly different from those in the other two. Fans will be interested to see how Scott Lang does in such a perilous scenario after seeing some of these more humorous scenes previewed in Ant-Man 3 teasers, which mark the franchise's longest standalone Ant-Man feature to date.
On February 17, Ant-Man and the Wasp: Quantumania will make its theatrical premiere.
About Post Author